President gives assent to Payment of Wages (Amendment) Ordinance, 2016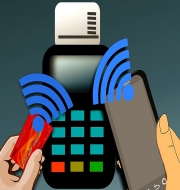 President Pranab Mukherjee has given assent to Payment of Wages (Amendment) Ordinance, 2016, to enable industries to pay wages by cheque or credit into the bank accounts of workers.
The ordinance amends the Payment of Wages Act, 1936 to encourage cashless transactions. With this assent the ordinance becomes law as per article 123 of the Constitution.
Key Provisions of Ordinance
Allows industries to pay wages to workers earning up to Rs. 18,000 per month, without taking their explicit consent as required under present Act.
Empowers the Union and State governments to specify industries or establishments where wage payments can be made mandatory through banks.
However, it is not mandatory for employers to make wage payments through the banking system and they can still pay in cash.
Background
The Union Government had decided to take the ordinance route because after demonetisation of the Rs. 500 and Rs. 1,000 banknotes in November 2016 had led to a cash crunch, and employers were finding it tough to pay workers in cash. The Payment of Wages (Amendment) Bill, 2016, introduced in Parliament was also not able get passed during winter session of the Parliament.
Article 123 of Constitution: It gives legislative power to President. He can issue ordinances when Parliament is not in session (i.e. recess) if there is urgent need to have a law on some urgent public matter. The promulgated ordinance has similar effect to an act of parliament. However, every ordinance must be laid and approved by both houses of the parliament within 6 weeks from the reassembling. If not placed and approved by both houses of the parliament after reassembling it lapses or becomes invalid.
Month: Current Affairs - December, 2016
Topics: Article 123 • Bills and Amendments • National • Ordinances • President Pranab Mukherjee
Latest E-Books