Pravasi Bhartiya Divas 2019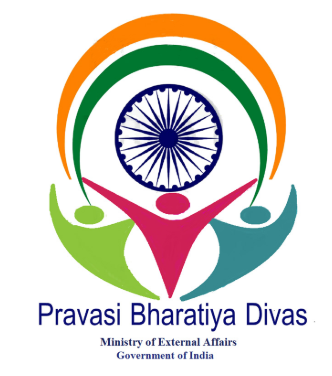 The Pravasi Bhartiya Divas (PBD) will be held at Varanasi on January 21  and would be formally inaugurated by Prime Minister Narendra Modi on January 22. The theme of the PBD 2019 is "Role of Indian Diaspora in building a New India."
The convention held during the Pravasi Bhartiya Divas (PBD) provides an important platform to engage and connect with the overseas Diaspora. The chief guest for this year's Pravasi Bhartiya Divas Pravind Jugnauth, Prime Minister of Mauritius.
Pravasi Bhartiya Divas
India celebrates Pravasi Bhartiya Divas on 9 January to mark the contribution of the overseas Indian community towards the development of India. 9th January also commemorates the return of Mahatma Gandhi from South Africa to Mumbai in 1915.
The decision to celebrate PBD was taken based on the recommendations of the High-Level Committee (HLC) on the Indian Diaspora under the chairmanship of L. M. Singhvi. The first PBD was celebrated in 2002 and the PBD was held every year on 9th January since then.
In 2015, a decision was made to celebrate PBD once in two years in different states and a smaller event would be held in Delhi every alternate year. Now India celebrates Pravasi Bhartiya Divas once in every two years to strengthen the engagement of the overseas Indian community with the Government of India and reconnect them with their roots.
Why Postponed in 2019?
The PBD 2019 has been delayed to facilitate the dignitaries to participate in the Kumbh Mela being held at Prayagraj and the Republic Day celebrations in New Delhi.
Month: Current Affairs - January, 2019
Topics: Kumbh Mela • Mahatma Gandhi • Mumbai • Pravasi Bhartiya Divas • Pravind Jugnauth • prayagraj • Prime Minister of Mauritius. • republic day • Role of Indian Diaspora in building a New India • South Africa • Varanasi
Latest E-Books