Pests eat away India's 35% of total crop yield: ICAR scientist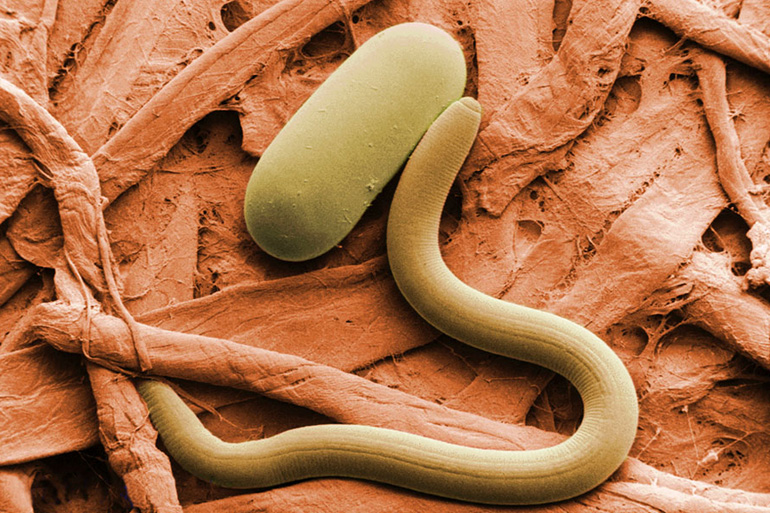 According to Indian Council of Agricultural Research (ICAR) scientist, pests eat away about 30-35% of the annual crop yield in India.
Such large-scale crop-loss is having an adverse effect on the agricultural biosafety which is paramount to food security of the country. 
Key Facts
Among such pests, nematodes (microscopic worms many of which are parasites) have emerged as a major threat to crops in the country. They have caused loss of 60 million tonnes of crops annually.
They are causing loss of crops to the tune of almost 60 million tonnes or 10-12 % of crop production every year. Indian farmers are still not fully aware about these potential crop-destroyers.
In the past particular kind of nematode had affected plants such as potatoes and tomatoes in India. The Potato Cyst Nematode was first discovered in Nilgiris and now has spread to various parts of the country.
What are Nematodes?
Nematodes are microscopic worms many of which are parasites consisting of roundworms, threadworms and eelworms.
They have successfully adapted to nearly every ecosystem from marine (salt or brackish water) to fresh water, to soils, and from the tropics to the harsh polar regions, as well as the highest to the lowest of elevations.
Depending on the species, a nematode may be beneficial or detrimental to plant health. The predatory nematodes breed by soaking a specific recipe of leaves and other detritus in water.
Crop rotation of agricultural plants with nematode-resistant species or varieties is one of the simplest way of managing parasitic infestations of nematodes.
Month: Current Affairs - February, 2017
Topics: Agriculture • Biosafety • Environment • Food security • ICAR • Nematodes
Latest E-Books