Parliamentary Standing Committee asks Government to bring Bill on Indo- Bangla LBA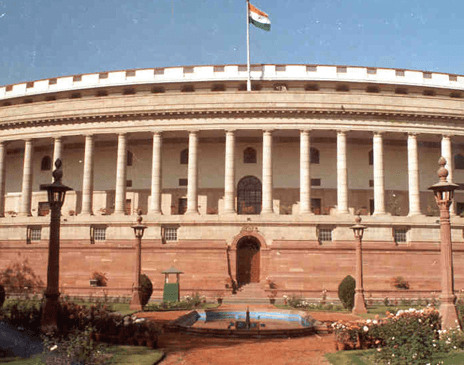 A Parliamentary Standing Committee on External Affairs has asked the government to present Constitution (119th Amendment) Bill, 2013 without any delay to give effect to the India-Bangladesh Land Boundary Agreement (LBA).
This Standing Committee was headed by Congress MP Shashi Tharoor.
The committee in its report has mentioned
Passage of this Bill is a national interest and will pave way for broader ties with the neighbouring country.
Coming into force of the pact may result in a "modest" demographic change in bordering areas and help to resolve the difficulties being faced by the people living in the "enclaves" of both the countries once the pact comes into force.
Security dimension due to influx of population should be considered seriously by the government.
After the enclaves are handed over to India by Bangladesh, government must keep ready a blueprint for development so that development work can be started immediately after the pact is ratified.
Background
The Constitution (119th Amendment) Bill, 2013 aims to ratify the LBA between India and Bangladesh under the Indira-Mujib pact of 1974 to exchange areas and people on either side of the border.
As per the provision of pact, India will exchange 111 enclaves measuring 17,160 acres with Bangladesh and receive 51 enclaves covering 7,110 acres. Almost 51,000 people reside in these enclaves. The territories involved in the exchange are in Assam, West Bengal, Meghalaya and Tripura.
On 16th May 1974, soon after the independence of Bangladesh the LBA was signed between India and Bangladesh in order to find a solution to the complex nature of border demarcation. This pact was ratified by Bangladesh government in 1974.
In 1974, in India Cabinet had granted approval to this pact but was not ratified as it involved cession of territory.
Month: Current Affairs - December, 2014
Topics: bilateral • India-Bangladesh • Parliament
Latest E-Books