Palestine:195th member of UNESCO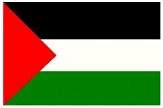 The United Nations' cultural agency UNESCO has recently granted the Palestinians full membership. This is being considered to be an important step forward in their long-running efforts to achieve recognition before the world as an independent state.
Now, UNESCO has become the first U.N. agency to welcome the Palestinians as a full member since President Mahmoud Abbas applied for full membership of the United Nations on September 23.

The Palestinians got backing from two thirds of UNESCO's members to become its 195th member.

Of 173 countries that voted from a possible 185, 107 voted in favour, 14 voted against, 52 abstained and 12 were absent. Abstentions did not count towards the final tally.
Implications of this breakthrough:

This marks a symbolic victory for Palestinians in the complex diplomacy that surrounds their collective status and relations with foreign powers.

The Palestinians believe that it will lead to the freedom of their land and people from occupation

Israel called the voting a tragedy.

The decision has irked United States which is an ally of Israel that provides about 22 percent of the UNESCO's funding, or some $70 million. So, this breakthrough that could cost the agency a fifth of its budget and that the US and other opponents say could harm renewed Mideast peace efforts.

Legislation stipulates that the U.S. can cut off funding to any United Nations agency that accepts Palestinians as a member.

US said that the voting was "premature" and would not aid peace.
At present, Palestinians have permanent observer entity status at United Nations. Represented by Palestine Liberation Organization (PLO), they now want full member status.
Month: Current Affairs - December, 2011
Topics: Geography of Asia • Israel and the United Nations • Organizations • Palestine 194 • Palestine Liberation Organization • Palestinian National Authority • Palestinian nationalism • Palestinian territories • Palestinians • State of Palestine • UNESCO • United Nations
Latest E-Books