Pakistan announces postponement of 19th SAARC Summit in Islamabad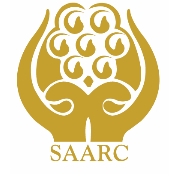 Pakistan has postponed the 19th South Asian Association for Regional Cooperation (SAARC) Summit after India and four other countries announced to boycott the Summit.
The summit was schedule to be held on November 9th and 10th, 2016 in Islamabad, capital city of Pakistan.
Besides, it was also announced that new set of dates for holding the summit at Islamabad will be announced soon by Nepal, the Chair of SAARC.
Comment
Pakistan's decision is a boost for India's diplomatic efforts to corner Pakistan over the terror attack at Ur. It also comes a day after Pakistan suffered humiliating Indian cross-border raids (surgical strikes) on terrorist launch pads in Pakistan-occupied Kashmir (PoK).
Background
Earlier India and three other countries Afghanistan, Bangladesh and Bhutan in a synchronized effort, had informed the SAARC Secretariat that their leaders will not attend the summit citing concerns over cross-border terrorism in the region. Later, Sri Lanka also expressed its unwillingness to attend the Summit. The move by the five countries means the Summit cannot go ahead as the SAARC charter mandates that all decisions of the regional bloc must be made unanimously. The absence of even one member-state leads to the automatic postponement or cancellation of a Summit.
About the South Asian Association for Regional Cooperation (SAARC)
SAARC is regional intergovernmental organization and geopolitical union in South Asia. It promotes development of economical and regional integration.
As of 2015, SAARC member countries compromise of 3% of the world's area, 21% of the world's population and 9.12% of the global economy.
Member Countries: Bangladesh, Bhutan, India, Maldives, Nepal, Pakistan, Sri Lanka and Afghanistan (joined in 2007).
Nine observer states: Australia, China, European Union, Japan, Iran, Mauritius, Myanmar, South Korea, and United States.
Formation History: The idea for the SAARC was proposed by Ziaur Rahman, the then President of Bangladesh on May 2, 1980.
The seven founding countries had met for first time in April 1981 and then for second time in 1985 creating SAARC Charter.
The first SAARC summit was held in Dhaka (Bangladesh) in December 1985. The SAARC Secretariat was established in Kathmandu (Nepal) on 16 January 1987.
Month: Current Affairs - October, 2016
Topics: International • National • Pakistan • SAARC • Terrorism
Latest E-Books