Odisha for first time achieves highest decline in IMR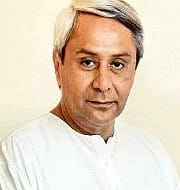 For the first time in 16 years, Odisha has achieved highest decline in Infant Mortality Rate (IMR). This decline is far better than the national average.
According to the fourth round of the National Family Health Survey (NFHS), Odisha's IMR has come down by 29% between 2005 and 2015 which is highest trend in the country. It was 96 per 1000 births in 2000 has been reduced to 40 in 2015-16.
Key Facts
The IMR in the state has gone down by 25 points between NFHS 3 (2005-06) and NFHS 4 (2015-16), as against national average of 16.
According to NFHS-4, the Odisa's IMR is better than six major States Madhya Pradesh, Chhattisgarh, Bihar, Assam, Rajasthan and Jharkhand. In 2000, Odisha was only above Chhattisgarh in the national ranking.
Institutional delivery in Odisha was recorded at 85.4% in NFHS-4 as against the national average of 78.9%. Similarly, 78.6% children (aged 12 and 23 months) were fully immunised as against national average of 62%.
State also has achieved increase in institutional deliveries, family planning and antenatal care of mothers. It has as also registered significant decline in under-five mortality rate, anaemia and malnourishment.
Reasons for decline of IMR in Odisha
The impressive and sharp decline in IMR and overall improvement in different health indicators of the State in the last 16 years was achieved due to several initiatives of the government. It includes IMR Reduction Mission and Nabajyoti scheme launched in 2001, which had carried through initiatives to strengthen institutional deliveries, improve antenatal check-ups, immunisation and family planning coverage.  Besides, state's MAMATA scheme, a conditional cash transfer scheme for pregnant women and lactating mothers also has made a significant contribution in ensuring safe deliveries and healthy infants.
Month: Current Affairs - March, 2017
Topics: Chhattisgarh • IMR • Odisha • Public health • Social indicators • States
Latest E-Books