Mercosur revokes membership of Venezuela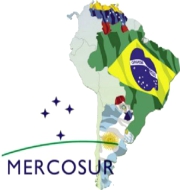 The South American economic bloc Mercosur has suspended Venezuela from it for violating the bloc's democratic principles and failing to meet its basic standards.
The membership was revoked by the Foreign Ministers of the four founding members of Mercosur — Argentina, Brazil, Uruguay and Paraguay.
Why Venezuela was suspended?
Venezuela was blocked after it failed to comply with its commitments given when it had joined the group in 2012. It also failed to meet December 1, 2016 deadline to adopt certain standards and rules required for membership of the bloc. The bloc considered Venezuela as burden for the economic group due to its poor performance of the economy, colluding with the goals of the bloc. It is also suffering from broken economic system (world's highest inflation and crumbling currency), corruption problem and is close to civil unrest. Since 2015, tensions between Venezuela and its Mercosur partners had exacerbated. Earlier in 2016, the bloc had stopped Venezuela from assuming the rotating presidency.
About Mercosur
Mercosur is a sub-regional bloc of South American countries. Its purpose is to promote free trade and the fluid movement of goods, people, and currency.
It was established in 1991 and its headquarters are located at Montevideo (Uruguay). It calls itself the common market of the South America.
At present, it is a full customs union and a trading bloc. Its full members are Argentina, Brazil, Paraguay and Uruguay.
Its associate countries are Chile, Bolivia, Peru, Colombia, Ecuador and Suriname. Besides, New Zealand, Mexico are observer countries.
Month: Current Affairs - December, 2016
Topics: International • Mercosur • South America • Venezuela
Latest E-Books