Madhya Pradesh to increase the OBC quota and implement EWS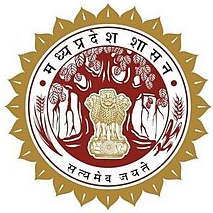 The government of Madhya Pradesh has announced the increase of the reservation quotas for the OBCs and has stated that it would also implement 10 per cent quota for the Economically Weaker Sections (EWS) under the general category.
The government has proposed to increase the reservation for OBCs from the current 14% to 27%. Madhya Pradesh already has 36% reservation for scheduled castes and tribes. The increase in the reservation for OBCs and 10% reservation for EWS will take the reservation in the state to 73%.
Legal Challenges
Since the reservations, breaches the 50 per cent cap set by the Supreme Court in the Indra Sawhney case judgement, the proposed reservation module is said to be legally untenable.
Even though states like Tamil Nadu, Andhra Pradesh have reservations breaching the cap of 50% they were implemented well before the Indra Sawhney case judgement. Earlier states like Rajasthan and Maharashtra had announced reservations exceeding 50 per cent but they couldn't implement it.
Even the 10 per cent quota for EWS proposed by the Central government already questioned in Supreme Court, the decision of the Madhya Pradesh government is bound to face legal challenges.
Month: Current Affairs - March, 2019
Topics: Andhra Pradesh • economically weaker sections • EWS • Indra Sawhney case • Madhya Pradesh • Maharashtra • OBCs • Rajasthan • Supreme court • Tamil Nadu
Latest E-Books