Lok Sabha passes The Bureau of Indian Standards Bill, 2015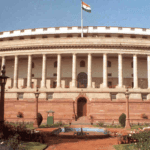 Lok Sabha has passed The Bureau of Indian Standards Bill, 2015 by a voice vote to establish Bureau of Indian Standards (BIS).
The Bill replaces the Bureau of Indian Standards Act, 1986 and establishes BIS as a national standard body for development of standardization and assessment and quality assurance of goods, articles, services, processes and systems.
The Bill seeks to broaden ambit of BIS and empower Union Government to make it mandatory to carry the standard mark for certain notified goods, articles, processes, etc.
Salient features of The Bureau of Indian Standards Bill, 2015
Establishment of the BIS: The Bureau would be a national body which will formulate, certify and implement certain standards of quality for goods, articles, processes, etc.
Technical committees of experts will be constituted by the Bureau for the purpose of formulating such standards.
Governing Council of BIS would be responsible for the general superintendence, management and direction of the Bureau.
Certification of goods, articles, services etc: BIS would be a licensing authority for quality standards which may issue a license or certificate of conformity to the item that conforms to the Indian standard as set by the Bureau.
For quality assurance and conformity assessment of goods, articles, services, etc. the Bureau will establish and maintain testing laboratories.
Certification of precious metals: For certification of precious metal articles including gold, silver, platinum and palladium or their alloys a hallmark will be used.
A hallmark indicates a proportionate content of the precious metal in the metals as per the Indian standard. Such hallmarked precious metals (articles) will be sold in certified outlets.
Mandatory certification of certain goods: Empowers Union government to notify certain goods, processes, articles etc which will need to compulsorily carry a standard mark.
Such goods or articles will be notified for (i) public interest or protection of human, animal or plant health (ii) prevention of unfair trade practices (iii) safety of the ecology and environment (iv) national security.
Recall of goods, services, articles etc: Empowers the Bureau to recall a good or article which is already out for supply or sale. This will be done if good or article does not conform to the particular standard.
Penalties: For improper use of the Indian standard mark, fine of up to five lakh rupees will be imposed. Prescribed penalties are for (i) Improper use of the standard mark by marking and testing centres (ii) manufacturing or selling goods and articles not carrying a standard mark which has been mandated to do so.
Offences by companies: It any company commits an offence under the Bill, then persons responsible (in charge) for company will be held guilty even if the offence was committed without their consent, knowledge or connivance.
Appeals: against an order regarding the granting of a certificate or license of conformity or compounding of offences shall be made to the Director General (DG) of the BIS.  Further appeal against the order of DG will be made to the Union government.
Month: Current Affairs - December, 2015
Topics: Bills and Amendments • Bureau of Indian Standards • Business • Current Affairs 2016 • Economy • Lok Sabha
Latest E-Books