Law Commission Report pitches for stronger Election Commission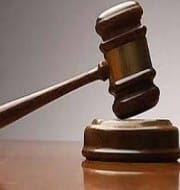 Law Commission of India in its 255th report on electoral reform has pitched for stronger Election Commission of India (ECI).
The report was submitted to Ministry of Law and Justice by Law Commission Chairman Justice A P Shah.
Recommendations of 255th Report of Law Commission with respect to ECI
Appointments of Chief Election Commissioners (CEC) and all Election Commissioners (ECs)- It should be made by the President in consultation with a three-member collegium or selection committee.
The collegium or committee shall consist of the Prime Minister, the Leader of the Opposition of the Lok Sabha (or the leader of the largest opposition party in the Lok Sabha) and the Chief Justice of India (CJI).
Seniority based elevation- The elevation of an EC should be on the basis of seniority. If senior EC is not appointed due to unfit reasons, the three member collegium or a committee give reasons in writing.
Equal constitutional protection to all members of the ECI- Equal constitutional protection must be given to all members of the ECI in matters of removability from office.
In this regard, Article 324(5) of the Constitution should be amended.
Other Recommendations of 255th Report
Independent candidates often referred as dummy candidates to be debarred from contesting elections.
Paid news to be made an electoral offence that can lead to disqualification under Representation of People Act, 1951.
Several changes should be made in election funding legislation.
Candidates must disclose all contributions received by them from any person or company, and from the political party.
Companies planning to fund a political party must place their plans before shareholders for approval. In this regard The Companies Act, 2013 must be amended.
Month: Current Affairs - March, 2015
Topics: Current Affairs 2016 • Election Commission • Ministry of Law and Justice
Latest E-Books