Japan nuclear reactor for first time start operations since Fukushima Nuclear disaster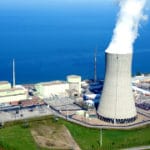 Japan for the first time has switched on a nuclear reactor nearly two years after all nuclear power stations were closed aftermath of the Fukushima disaster of 2011.
The No 1 reactor at Sendai plant of Kyushu Electric Power started its operations and within few days it will start producing full power. The second Sendai reactor will restart its operation later in October 2015.
Approval to start reactor was given by Japan's apex regulator, Nuclear Regulation Authority (NRA) based on stricter safety rules imposed after the 2011 accident.
Fukushima Nuclear disaster
In March 2011, Fukushima Nuclear disaster, an energy accident had occurred in Fukushima Dai-ichi nuclear power plant located in northeastern Japan. It was triggered by a powerful earthquake and followed by tsunami.
It is the largest nuclear disaster since the Chernobyl disaster of 1986 and the second disaster (along with Chernobyl) to measure Level 7 on the International Nuclear Event Scale.
It had displaced more than 100,000 people due to radioactive contamination. The disaster had spurred a national and international debate over safety issue related nuclear power.
After this catastrophic nuclear disaster, Japan had closed all its nuclear power plants over the safety issue.
Importance of nuclear power to Japan
Prior to Fukushima crisis in 2011 which had shattered atomic energy in Japan, nuclear power was main integral source of electricity for the energy hungry industrial country.
It accounted for nearly quarter of Japan's electricity production. Being resource-scarce country it was completly depended on reliance of nuclear power for its energy security.
But after the Fukushima crisis, Japan had increased the imports and production of gas, oil and coal to overcome the energy deficit.
By March 2015, about 91 per cent of Japan's electricity came from imported fossil fuels which had led to large trade deficits and increased the electricity prices by more than 20 per cent.
The trade and energy deficit had resulted in dampening of Japan's economic activity leading to curtailed tax revenues.
Month: Current Affairs - August, 2015
Topics: Current Affairs 2016 • Disaster Management • Fukushima Nuclear disaster • Japan • Nuclear Power
Latest E-Books