ISRO successfully launches PSLV-C28 carrying 5 UK satellites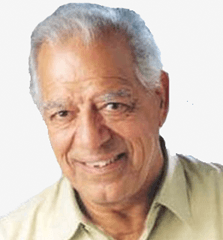 ISRO's Polar Satellite Launch Vehicle (PSLV) C-28 on 10 July 2015 successfully put five satellites of United Kingdom into designated orbits.
They were successfully put designated into orbit after its lift off from first launch pad of Satish Dhawan Space Centre, Sriharikotta, Andhra Pradesh.
For this mission, ISRO had used high-end XL version of PSLV as it was its biggest and heaviest commercial launch with overall lift-off mass of all 5 satellites was 1,440 kg .
Five satellites are:
Constellation of 3 identical DMC3 Satellites: Three satellites comprised of DMC3-1, DMC3-2 and DMC3-3, all weighing around 447-kg. They are designed for simultaneous high temporal and high spatial resolution optical Earth observation.
Application: Surveying the resources on earth, urban infrastructure management and monitoring of disasters.
CBNT-1: It is an optical Earth Observation technology demonstration micro satellite, weighing around 91 kg. .
De-OrbitSail: It is an experimental nano satellite. It will be used for the demonstration of large thin membrane sail and drag deorbiting using this sail.
All of the five satellites belonged to UK's Surrey Satellite Technology Ltd (SSTL). They were launched as part commercial launch arrangement between SSTL and ANTRIX, the commercial arm of ISRO.
PSLV C-28 XL
For this mission four-stage PSLV-C28 was used as launch vechile, which is high-end 'XL' version of PSLV.
It comprised of new designs consisting of circular launcher adaptor i.e. L-adaptor and a triangular deck called Multiple Satellite Adapter-Version 2 (MSA-V2).
It was specially designed by ISRO to overcome the tough task of mounting the three DMC3 satellites in launch vehicle as each was having height of about 3m.
It was PSLV's overall 30th flight and 29th consecutive successful launch and 9th flight of PSLV in 'XL' configuration.
Note: With this, India has successfully launched 45 satellites of 18 different foreign countries successfully in space since 1999. These countries are Germany, South Korea, Indonesia, Belgium, Italy, Israel, Argentina, Canada, Japan, Denmark, Netherlands, Switzerland, Turkey, Algeria, Singapore, Luxembourg, France and Austria.
It was ISRO's second launch in year 2015, the previous launch was of navigation satellite, IRNSS-1D in March, 2015.
Month: Current Affairs - July, 2015
Topics: Current Affairs 2016 • ISRO • PSLV • Satellites • Science and Technology • Space technology • United Kingdom
Latest E-Books