India wins bronze medal in Men's Sepak Takraw at 2018 Asian Games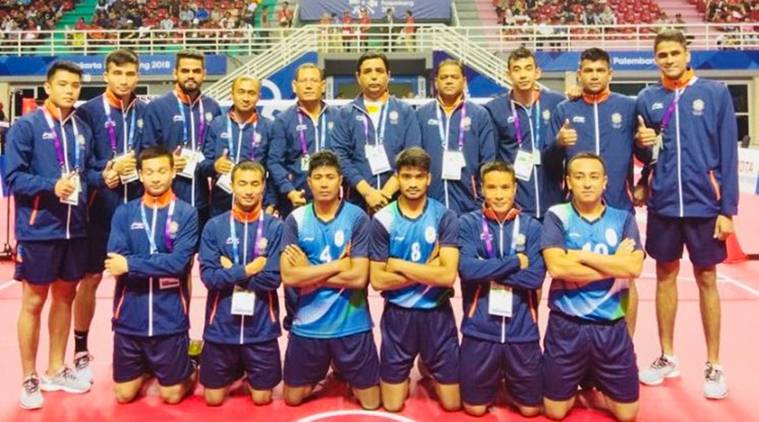 India won bronze medal in Men's Sepak Takraw event at 2018 Jakarta Palembang Asian Games in Indonesia. It was India's maiden medal in Sepak Takraw sporting event. In the semifinal match of event, Indian team lost to defending champion Thailand by 0-2 score. In its first match of the event, India had defeated Iran 21-16, 19-21, 21- 17.However it had lost to Indonesia (0-3 score) in the second Preliminary Group B match of day but still advanced to last-four stage and won bronze medal.
Sepak takraw
Sepak takraw (kick volleyball) is traditional sport of countries Southeast Asia. It has similarities like Volleyball which is played with hand but sepak takraw is played with the feet, knee, head and chest. Sepak takraw has been part of Asian Games since 11th edition in Beijing 1990. There are four types of sepak takraw games for men and women – circle, double regu, regu and team. Thailand is traditionally the most dominating country in Asia.
Sepak takraw match is played by two regus (teams) each made up of three players who must take across wicker or plastic balls onto the pitch field. Its field is sized 13.4 x 6.1 meters and are separated by net which has high of 152 cm (men) or 142 cm (women).
The regus serving first, starts first set and side that wins first set has option of choosing service (first service decided by toss). As soon as the Tekong (player) kicks ball all players are allowed to move freely in their respective courts. The service is valid if ball passes over net and inside boundary lines of opponent, whether it touches the net or not. The point is awarded when either serving or receiving side commits fault serving next ball.
Month: Current Affairs - August, 2018
Topics: 2018 Asian Games • India • Indonesia • Sepak Takraw • Sports
Latest E-Books