India ranks 143rd in 2017 Economic Freedom Index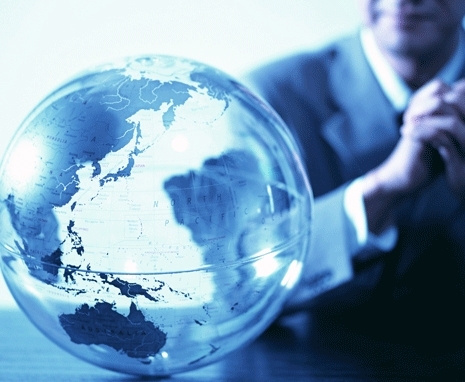 India was ranked 143rd out of 186 economies in the annual Index of Economic Freedom 2017 that measures the degree of economic freedom in the countries of the world.
The index was released by top US based Think Tank, The Heritage Foundation. In this edition, India's overall score was 52.6 points, 3.6 points less than scored in 2016 when it was ranked 123rd.
How countries are ranked?
The Index of Economic Freedom ranks countries based on score ranging 0 to 100, with 0 being the least free and 100 the most free.
The score is based on ten factors of economic freedom, separated into four categories, using statistics from international organizations like World Bank, IMF, Economist Intelligence Unit and Transparency International.
Based on the score, countries are grouped in 5 different categories, Free (80–100), Mostly Free (70.0–79.9), Moderately Free (60.0–69.9), Mostly Unfree (50.0–59.9) and Repressed (0–49.9).
Key Highlights of 2017 Economic Freedom Index
Top 5 countries in this edition of index are Hong Kong (1st), Singapore (2nd) and New Zealand (3rd), Switzerland (4th) and Austria (5th).
India with 52.6 points score was ranked 143rd. It was placed in the category of "Mostly Unfree" Economies (points ranging from 50.0-59.9).
India's neighbours, Nepal (125th), Sri Lanka (112th), Pakistan (141st), Bhutan (107th), and Bangladesh (128th) have surpassed India. Only Afghanistan (163rd) and Maldives (157th) were ranked below India.
China with a score of 57.4 points ranked 111th which is 5.4 points above 2016 score. United States was ranked 17th with a score of 75.1 points.
The world average score was 60.9, highest recorded in the 23-year history of the index. 49 countries majority of developing countries and also Norway and Sweden have achieved their highest-ever index scores.
India related facts: India's progress on market-oriented reforms has been uneven. India has combination of advance technology and manufacturing sectors of developed world as well as traditional sectors, characteristic of a lesser developed economy.
Extreme wealth and poverty coexist in India as it both modernises rapidly and struggles to find paths to inclusive development for its large population.
India is a significant force in world trade, but underdeveloped infrastructure, corruption and poor management of public finance undermines its overall development.
Praised efforts of Prime Minister Narendra Modi for giving a new energy and strength to Indian Foreign Policy. PM has strengthened India's bilateral ties with US particularly in defence cooperation.
Month: Current Affairs - February, 2017
Category: Reports & Indexes Current Affairs
Topics: Banking • Business • Economic Freedom Index • Economy • National
Latest E-Books