India to host steering committee meeting of TAPI gas pipeline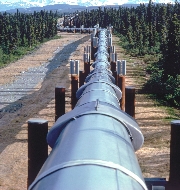 India is going to host the next steering committee meeting of the proposed 1,814 kilometre-long Turkmenistan-Afghanistan-Pakistan-India (TAPI) gas pipeline.
Decision in this regard was taken at the sixth joint India-Turkmenistan Inter-Governmental Committee (IGC) meeting on trade, economic, scientific and technological cooperation.
The IGC discussions between both countries comprehensively reviewed the entire gamut of bilateral relations and took stock of the progress achieved in the areas of energy, security cooperation, civil aviation, information technology, science and technology, trade and economic cooperation, transport and connectivity, cultural and educational matters.
About Turkmenistan-Afghanistan-Pakistan-India (TAPI) gas pipeline
TAPI gas pipeline project or Trans-Afghanistan Pipeline is a proposed trans-country natural gas pipeline developed by the Asian Development Bank (ADB). The pipeline first proposed in 1995 will transport natural gas from energy rich Caspian Sea (Galkynysh gasfields: fourth largest in the world) in Turkmenistan to India through Afghanistan into Pakistan. Construction on the project started in Turkmenistan on December 2015. It is expected to be operational by 2019.
The project will supply both India and Pakistan about 38 mmscmd of natural gas whereas Afghanistan will get 14 mmscmd supply. The life of supply is expected to last for period of 30 years and shall be operational from 2019. Member countries of the project have recommended establishing an inter-government joint security task force (JSTF) to serve as the nucleus of the safety of the pipeline.

Comment
TAPI gas pipeline project is considered as an important initiative of these four countries as it connects energy rich Central Asia with energy starved South Asia. It will enhance economic engagement through regional connectivity by economically integrating region stretching from the Bay of Bengal to the Caspian Sea. It will not just be a commercial project, but also help in providing peace and security in the region.
From India's perspective, TAPI Project will provide an alternative supply source of gas with dependable reserves leading to enhanced energy security. It will further diversify the fuel basket to the benefit of Indian economy as it would be used mainly in power, fertilizer and city gas sectors.
Month: Current Affairs - August, 2017
Topics: Energy security • India-Turkmenistan • Resources • TAPI gas pipeline
Latest E-Books