India to eliminate use of HFC-23 by 2030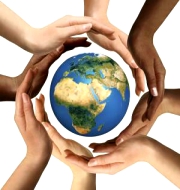 India has decided to eliminate use of HFC-23, a greenhouse gas (GHG) that harms the ozone layer by 2030. With this, India, is taking the lead on tackling climate change.
It was announced during the 28th Meeting of the Parties to the Montreal Protocol at Kigali in Rwanda. In this meeting, final negotiations are taking place to substantially reduce the use of HFCs (hydrofluorocarbons) by 2030.
Key Facts
The elimination will potentially check emissions of HFC-23 equivalent to 100 million tonnes of CO2 over the next 15 years.
Indian companies will not be compensated for the costs involved in ensuring that these gases are not released.
This move is considered as a major break away from the concept of financial assistance for every action on environment in which India earlier had shown the lead.
What is HFC-23?
HFC-23 is a by-product of HCFC-22 (Hydrochloroflurocarbon-22), which is used in industrial refrigeration. It is a potent greenhouse gas (GHG) with global warming potential of 14,800 times more than that of CO2.
What is Montreal Protocol?
The Montreal Protocol, is an international treaty designed to protect the ozone layer. It came into force in 1989.
It aims at reducing the production and consumption of ozone depleting substances (ODS) in order to protect the earth's fragile ozone layer.
It has been ratified by 197 parties making it universally ratified protocol in United Nations history.
It is also highly successful international arrangement, as it has phased-out more than 95% of the ODS so far in its main mandate less than 30 years of its existence.
Month: Current Affairs - October, 2016
Topics: Environment • Global warming • Green House Gases • HFC 23 • Montreal Protocol • National
Latest E-Books