India bans import of refrigerators, Air Conditioners completely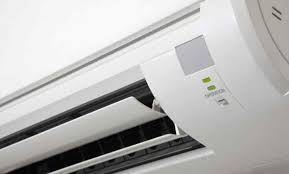 India recently banned the import of refrigerants and air-conditioners completely tightening norms on "non-essential" imports. This has been done to reduce imports from China and tighten local manufacturing.
This says that an importer cannot fill in the refrigerant outside India. Thus, he will have to create assembly units using the local work force. This will increase employment in the country.
Key Highlights
Earlier in July 2020, the Directorate General of Foreign Trade put television sets in the restricted list. This made it mandatory for the importers to seek permission from the Directorate General of Foreign Trade to import television related goods.
India had already imposed import ban on TV sets, tyres and Agarbattis to boost their domestic production.
Background
In 2019-20, India imported 469 million USD worth air-conditioners. These were mainly from China and Thailand. The Chinese imports accounted to 241 million USD and those from Thailand were around 189 million USD. The window air-conditioner imports were around 35 million USD.
After Ladakh stand off, India has been reducing its reliance, on China especially in terms of trade.
Impacts
The ban will induce assembly of air-conditioner within India in phase I. In phase II, their manufacturing will happen within the country. This change over is expected from 30% of imports. Thus, employment in the country will increase and will boost the economic growth.
What is restricted list of imports?
The tariff and non-tariff barriers imposed on imported goods is known as the restricted list of imports. This is done to control the volume of goods entering the country. These restrictions are adopted to maintain the exchange rate of the currency of the country.
Negative List of Imports
The Negative List of Imports consists of the following
Freely Imported Items
Prohibited List
Restricted List
The freely imported items are those that carry duty free import under Duty Exemption Scheme. Majority of the capital goods fall into this category.
The prohibited list are those that are completely banned.
The restricted list consists of those goods that are imported only with license
Month: Current Affairs - October, 2020
Topics: Air conditioning • Chinese Imports • Directorate General of Foreign Trade • imports • Refrigerants • Television
Latest E-Books