Huawei gets Government Nod for participating in 5G Trails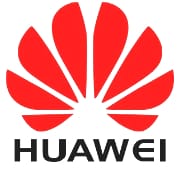 The Chinese multinational technology company, Huawei has received the nod from the Government of India for participating in the 5G trails slated for the early part of next year. The move for allowing participation of Huawei in the 5G trails ended months of speculations after the Minister of Communication and Electronics and Information, Ravi Shankar Prasad confirmed the same on Monday 30th December 2019.  The move was expected by industry experts after earlier this year in October, the government of India has allowed the participation of Huawei in demos conducted for the use of 5G by the Indian Mobile Congress (IMC).  Participating in the 5G trails does not assure a company of getting permission for selling their equipment in India. Other participants in the 5G trials in India: Nokia (Finland), Ericsson (Sweden), Cisco (the United States) and Samsung (South Korea). 5G spectrum auction is expected to be conducted around the end of 2020 while the 5G trails are scheduled to take place during the first quarter of 2020.
Earlier in 2019, the United States Justice Department has indicted the world's largest telecom supplier, Huawei on 23 cases that include obstruction of Justice, theft of intellectual property, fraud on evading the US sanctions against Iran. Following the indictments, the US government on 15th May 2019 banned Huawei from operating in the US. Hence the approval from the Indian Government for conducting 5G trials in India has brought a major relief for the Chinese company.
Topics: 5G • China • Government of India • Huawei • Minister of Communication • Minister of electronics and information • Ravi Shankar Prasad
Latest E-Books