Home Ministry to relax terms in agreement signed on repatriation of Bru persons to Mizoram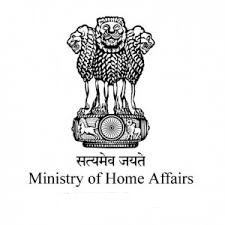 Union Home Ministry has agreed to relax conditions laid down in 'four-corner agreement' signed with Bru migrants for their repatriation from Tripura to Mizoram. The agreement was signed between Government of India, Governments of Mizoram and Tripura and Mizoram Bru Displaced People's Forum (MBDPF) in July 2018.
Provisions of agreement
The agreement covers 5,407 Bru families (32876 persons) presently staying in temporary camps in Tripura to repatriate them to Mizoram before September 30, 2018. Central Government will provide financial assistance for their rehabilitation in Mizoram and address their issues of security, education, livelihood etc. in consultation with Governments of Mizoram and Tripura. These families who moved to Mizoram from Tripura will be given one-time financial assistance of Rs 4 lakh to be kept as fixed deposit in name of head of family. This cash assistance will be to be provided only after three years of uninterrupted stay in Mizoram. Moreover, house building assistance of Rs 1.5 lakh will be also disbursed to these families in three instalments. Besides, these families will be also provided with free ration for two years and monthly assistance of Rs 5,000 for each family. Identity documents such as ration cards and Aadhaar will be issued by Tripura government. Mizoram government will ensure security for all repatriated refugees who were identified and verified as per 1997 electoral rolls of Mizoram.
Relaxed Provisions
The relaxation in few terms of agreement comes after leaders of MBDPF who had signed agreement were forced to pull out of deal after signing it due to strong protests by Bru community in Tripura against certain terms of the deal. The period of stay for cash assistance of Rs 4 lakh for Bru refugees will be relaxed from three years to two (or even one and half years). They can withdraw 90% of the Rs 4 lakh assistance as bank loan immediately after their return. Moreover, conditions in place for financial assistance may be also relaxed. The building assistance will be in single or two instalments. On relocation, at least 50 refugees will be settled in each village.
Background
Bru (or Reang) are tribals inhabit to some parts of Northeastern states. In Mizoram, they are largely restricted to Mamit and Kolasib districts. In 1997, following bout of ethnic violence between Mizos and Brus, thousands of people from Bru tribe were forced to leave their homes in Mizoram and settle down in Tripura. Mizo Students' Association (MZA) was demanding to remove Brus from the state's electoral rolls, contending that Bru tribe was not indigenous to Mizoram. This ethnic violence had led to retaliatory armed movement (Bru militancy) led by militant outfit Bru National Liberation Front (BNLF) and political one by Bru National Union (BNU) demanding an autonomous tribal district. The first phase of repatriation of Brus from Tripura to Mizoram was started in November 2010, when 1,622 Bru families with 8,573 members were resettled in Mizoram. But repatriation process was stalled in 2011, 2012 and 2015 amid protests by Mizo NGOs.
Month: Current Affairs - August, 2018
Topics: Bru • Four-corner Agreement • Home Ministry • Mizoram • National • Tripura
Latest E-Books