Home Ministry enhances powers of BSF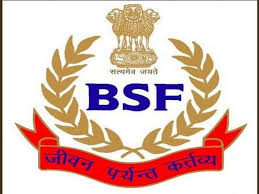 Home Ministry has enhanced the powers of Border Security Force (BSF). Under the enhanced power, officers will have the power to search and arrest.
What are the enhanced powers?
Officers will also have the power of seizure up to the extent of 50 km in three new states which are sharing international boundaries with Pakistan and Bangladesh.
They have been given the right to take this action under the Code of Criminal Procedure (CrPC), Passport Act and Passport (Entry to India) Act.
BSF officers will be able to conduct searches and arrests across a wider area in the states of Punjab, West Bengal and Assam.
In the mentioned states, the BSF will have the right to search and arrest just like state police.
They also have the power to search and arrest in Mizoram, Nagaland, Manipur, Tripura, and Ladakh.
Why this decision was taken?
As per Ministry of Home Affairs (MHA), the decision to expand the jurisdiction of BSF was taken in the backdrop of recent droppings of drone weapons from across the border.
This decision will help in curbing illegal activities related to national security across 10 states and two Union Territories.
However, it is likely to raise administrative and political issues.
What are the concerns?
The primary goal of the BSF is to guard borders and stop infiltration. But the recent dropping of drones shows that they have failed to guard the delineated line. As per critiques, this decision might lead to regular confrontations with local police as well as villagers, when searches and seizures will be done.
Month: Current Affairs - October, 2021
Category: Defence Current Affairs
Topics: Border Security Force (BSF) • Code of Criminal Procedure (CrPC) • Enhanced Power of BSF • Ministry of Home Affairs (MHA)
Latest E-Books