Government raises its contribution in National Pension System to 14% from 10%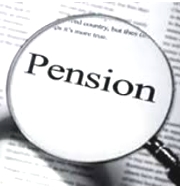 Union Cabinet has decided to raise contribution of Central Government to National Pension System (NPS) corpus of its employees from 10% to 14%. This will increase in eventual accumulated corpus of all central government employees covered by NPS. There are 18 lakh central government employees at present. The revenue impact from higher government contribution to employees' corpus is expected to be around Rs.2,840 crore for 2019-20 and will be in nature of a recurring expenditure.
Government also has decided to make NPS fully tax free, making it on par with the provident fund scheme. It has decided to exempt income tax that is applicable on part of NPS corpus that is withdrawn on retirement. At present, while exiting scheme, 60% of corpus could be withdrawn and 20% of withdrawn amount is taxable. This portion now has been made tax free. The remaining part that could be used to buy annuities is anyway tax free. With this decision, NPS has acquired parity with provident fund savings, which are not taxed at any of three stages of saving, profit accrual or exit.
National Pension System (NPS)
It is easily accessible, low cost, tax-efficient, flexible and portable retirement savings account. It was launched in 2004 and was initially introduced for new Government recruits (except armed forces). It aims to institute pension reforms in country and to inculcate habit of saving for retirement amongst the citizens. Its objective is to provide retirement income to all the citizens. Under it, individual contributes to his retirement account. Employer can also co-contribute for social security/welfare of individual. It was extended for all citizens of country from May 2009 including the unorganised sector workers on voluntary basis. NPS is governed and administered by Pension Fund Regulatory and Development Authority (PFRDA). Currently, any Indian between age of 18 to 65 years may voluntarily join the NPS. NRI can open an NPS account, however contributions made by NRI are subject to regulatory requirements as prescribed by RBI and FEMA from time to time.
Month: Current Affairs - December, 2018
Topics: Business • Cabinet Decision • Economy • Government Schemes • National Pension System • Pension • PFRDA • Social Security
Latest E-Books