Government of National Capital Territory of Delhi (Amendment) Act, 2021 gets Presidential Assent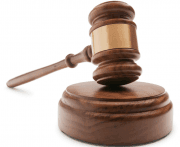 On March 28th 2021, the Government of National Capital Territory of Delhi (Amendment) Act, 2021, which gives primacy to the Lieutenant Governor over the elected Government, got assent from President Ramnath Kovind.
What is the Act all about?
The Act has amended sections (21, 24, 33 and 44) of previous act of 1991. In summary, it says that the 'Government' in NCT of Delhi means the Lieutenant Governor (LG) of Delhi.
The Bill says that the opinion of LG should be obtained before making any executive decision based on decisions taken by the Cabinet or any minister. The Act also empowers the LG with discretionary powers in matters where the Legislative Assembly make laws.
It prohibits the Assembly and its committees from making rules to commence matters concerning everyday administration or to have inquiries in relation to administrative decisions.
Present Delhi administration
The Existing Act of 1991 allows the Legislative Assembly to make laws in every matter except the Public order, Police and Land.
Under Article 239AA of the Constitution given by the 69th Amendment Act, 1991, Delhi is a Union territory with a legislative assembly.
Changes after the President Assent
Earlier, elected government was not sending the files of any executive decisions to L-G before implementation. It has been keeping the L-G alongside in administrative developments, but it was not always before implementing or executing any decision.
After the assent, the elected government is bound to take the L-G's advice before taking any decision.
Why state government is unhappy?
The continuous tussle between the centre and elected government was mostly regarding the decision making policy and the L-G's powers. In 2018, the Supreme Court judgment gave the Delhi Government an upper hand in policy decisions. The Elected government sources always said that due to the SC's judgments, the Delhi government is able to clear policies easily. As per the state government, the amendment will substantially take away the government's autonomy and the desire of full statehood to Delhi.
Month: Current Affairs - March, 2021
Category: Legal & Constitution Current Affairs
Topics: Delhi • GNCT Act • Indian laws • National Capital Territory of Delhi • Supreme court
Latest E-Books