Government launches third edition of Smart India Hackathon 2019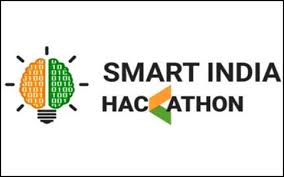 Union Ministry of Human Resource Development (HRD) has third edition of Smart India Hackathon 2019 (SIH-2019). Smart India Hackathon is world's biggest open innovation model which aims to provide students with platform to solve some of  pressing problems faced by people in their daily lives. It also seeks to inculcate culture of product innovation and mindset of problem-solving among young children.
Key Highlights
SIH-2019 is expected to witness participation from over one lakh students from around 3000 institutions across the country. It will provide students opportunity to work on challenges faced by public sector organisations and union ministries. For the first time, SIH-2019 in the series of such events will also include problem statements from private sector and non-governmental organisations (NGOs).
Similar to its prequel editions, SIH- 2019 will have two sub-editions viz. software edition which will be 36-hour software product development competition and hardware edition which will be five days long hardware product development competition.
SIH-2019 will also see students from IITs, IISc, NITs, AICTE and UGC approved institutions compete to creatively solve problems and offer technical solutions. It will provide platform for both students who will get  chance to create world class solutions for some of world's top organisations and these top organisations will also get chance to meet brightest young minds and brand themselves from hiring perspective.
Benefits of SIH
Provide opportunity to brand your organization nationally
Provide recognition and visibility to organizations across all technical institutions in India
Young techies from all over the country will get platform to offer out-of-the-box solutions to solve problems
Serve as world's biggest Open Innovation Movement
Provide opportunity to work with some of the best talent in the country
Technology students across India can compete to creatively solve problems and offer technical solutions
Harness expertise of lakhs of students from IISc, IITs, NITs and AICTE/UGC approved institutions
Background
The earlier two editions of Smart India Hackathon (SIH) had turned out to be a huge success. SIH 2017 had seen problem statements coming from 29 union ministries of India. Among the top ideas, 20 projects were mentored and creatively developed and they will be now handed over to concerned ministries for actual deployment. SIH 2018 has seen participation of 27 union ministries and 17 state governments. It also had introduced a special Hardware edition for first time.
Month: Current Affairs - August, 2018
Topics: Government Schemes • Human Resource Development Ministry • National • Smart India Hackathon 2019
Latest E-Books