Government clears 100% strategic sale of CEL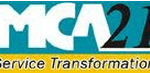 The Union Government (Department of Investment and Public Asset Management) has approved a 100% disinvestment through strategic sale along with transfer of management control of Central Electronics Ltd. (CEL).
CEL was incorporated as CPSE in 1974 under the administrative control of Ministry of Science and Technology. It is wholly owned by the government and has a net worth of Rs. 50.34 crore as on March 2017.
The government is planning to engage an advisor from a consulting firm, investment banker or financial institution or merchant banker for providing advisory services and managing the disinvestment process.
Alternative mechanism
The strategic disinvestment of CEL will take place through new alternative mechanism which was approved by the cabinet committee on economic affairs (CCEA) in August 2017. The alternative mechanism was approved for pursuing the government's strategic sale disinvestment programme. This mechanism comprise of finance minister, minister for road transport & highways and the minister for the concerned administrative ministry.
Strategic disinvestment
In Strategic disinvestment, significant proportion of a Public Sector Unit's (PSU) share and the management control goes to a private sector which is as strategic partner. It is different from the ordinary disinvestment in which management of PSU is retained with Government.
Topics: Alternative Mechanism • Business • Central Electronics Ltd • Economy • National • Strategic Disinvestment
Advertisement