EU reaches deal to curb funding of conflict minerals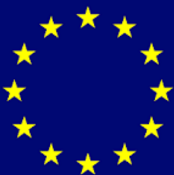 The European Union has concluded a deal to stem the flow of gold and other metals used for funding of armed conflicts or produced in conditions that violated human rights. EU importers of minerals like tin, tungsten, tantalum, gold and their ores have to mandatorily conduct checks on their suppliers, smelters and refiners beginning from 2021. The EU rules are aimed at improving the lives of people living in conflict zones and break the vicious circle between financing of conflicts and trade in conflict minerals.
Unlike the Dodd-Frank legislation of US which is limited to the Democratic Republic of Congo and nine neighbouring countries, the EU rules cover the minerals anywhere in the world. But, the EU rules limit the scrutiny only to the imports of the raw materials. In this respect, the U.S. law extends the scope by scrutinising their use in products such as mobile phones, electrical goods and cars. Tin, tantalum, tungsten and gold are used in the production of many high-tech devices, such as automotive, electronics, aerospace, etc.
Topics: Chemical elements • Chemistry • Conflict resource • Minerals • Ore • Physical sciences • Refractory metals • Tantalum • Transition metals • Tungsten
Latest E-Books