E-pashu haat portal launched to facilitate farmers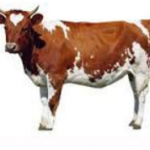 On the Occasion of National Milk Day celebrated to mark the birth anniversary of India's father of White Revolution, Verghese Kurien, the Union Minister of Agriculture and Farmers Welfare has launched the e-pashu haat portal. The portal will provide detailed information to farmers about bovine animals. Farmers by accessing this portal can get to know information like certified animals picture, its parents' information, breeding, the volume of milk given by bovine animal etc. In addition, animal fodder varieties, its volume and price information will also be made available at this portal. The portal will also enable farmers to buy advanced breeds of bovine animals at a reasonable price as well as to buy cattle frozen semen and embryo as per their requirements.
Significance
The launch of this portal is considered revolutionary as the information relating to pet cattle, trading of bovine animals was not available on any other platform in the country. The portal is expected to propagate high genetic merit germplasm, which is highly needed at this juncture with milk productivity continuously decreasing. The portal minimises the involvement of middlemen and facilitates direct links between 'farmer to farmer' and 'farmer to institutes'.
Portal
The portal can be accessed through the website 'www.epashuhaat.gov.in'. The portal has sold 8.62 lakh frozen semen of cattle and buffaloes within hours of its launch. The portal has nearly 5,481 live cattle/buffaloes, 1.65 crore stock of frozen semen and 354 embryos all of which are registered and certified by the government agencies. The portal is currently in English and will be made available in other languages soon.
Background
India has the largest bovine population in the world with 144 million cattle and 105 million buffaloes. Out of them, about 79 % are of indigenous breeds and the rest 21% are exotic and crossbreed varieties. The indigenous breeds have less genetic potential for milk production. To address this, the government has launched Rashtriya Gokul Mission' in 2014.
Topics: Cattle • Dairy • E-agriculture • Epashuhaat • Food and drink • Milk
Latest E-Books