Delhi to award MSP as per Swaminathan Committee Report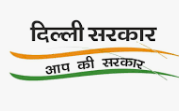 The Delhi government has decided to introduce the Minimum Support Price (MSP) for farmers based on the recommendations of the National Commission on Farmers (NCF) headed by MS Swaminathan.
Swaminathan Committee recommendations on MSP
The National Commission on Farmers (NCF) was constituted on November 18, 2004 under the chairmanship of Professor M.S. Swaminathan. The committee made some key recommendations on land reforms, irrigation, credit and insurance, food security, employment, the productivity of agriculture and farmer competitiveness.
On the issue of MSP, the committee recommended providing farmers with a minimum support price at 50 per cent profit above the cost of production classified as C2 by the Commission for Agricultural Costs and Prices (CACP).
Production costs in Agriculture
The Commission for Agricultural Costs and Prices (CACP) proposes three definitions of production costs in agriculture. They are:
A2: It is the actual paid-out expenses incurred by farmers — in cash and kind on seeds, fertilisers, pesticides, hired labour, fuel, irrigation and other inputs from outside.
A2+FL: It includes A2 cost plus an imputed value of unpaid family labour.
C2: It accounts for the rentals or interest loans, owned land and fixed capital assets over and above A2+FL.
The Swaminathan Committee recommended the MSP to be basic cost and prescribed MSP 50 per cent above C2.
Month: Current Affairs - January, 2019
Category: Reports & Indexes Current Affairs
Topics: A2 • A2+FL • C2 • Commission for Agricultural Costs and Prices • Delhi • Farmers • MSP • National Commission on Farmers • Swaminathan Committee
Latest E-Books