Current Affairs – September 8, 2020 [Morning Headlines]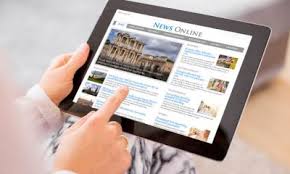 Here are the Current Affairs Morning Headlines of September 8, 2020 by GKToday:
Gujarat accounts for highest fingerprint tracing in 2019
According to 'Finger Prints in India 2019' report released by the National Crime Records Bureau, the Finger Print Bureau under Directorate of Forensic Science in Gujarat topped the list by tracing 69,636 cases last year. This was followed by Tamil Nadu and Delhi.
India, Bangladesh to hold 6th Joint Consultative Commission later this month
The 5th meeting of the JCC was held in New Delhi in February last year. During this meeting, three MoUs were signed to further improve the cooperation in the fields of health, civil servants training and crime.
IEPFA app to be unveiled in 3 months
The Investor Education and Protection Fund Authority is to unveil an application developed by the National Institute of Smart Governance to enable citizens file IEPF claims from their mobile phones. IEPFA has become operational in 2016 under the Companies Act to promote investor education, protection and awareness. It is also involved in transfer of unclaimed dividend and their underlying shares.
IMD developing flood warning system for Bengaluru, Kolkata
With the increasing instances of flooding because of rapid urbanisation and chocking of drainage systems, the Indian Meteorological Department is developing a flood warning system for Bengaluru and Kolkata. It has already developed a flood warning system for Mumbai and Chennai.
India in talks to join COVAX global vaccine allocation plan
A World Health Organisation official stated that the organisation is in talks with India about joining the COVAX global vaccine allocation plan. The WHO and the GAVI vaccine alliance are leading the COVAX facility, aimed at buying and distributing shots against the SARS-CoV-2 in a fair manner.
Saudi court issues final verdicts on Khashoggi case
The court issued final verdict against 8 Saudi nationals involved in the murder of Washington Post columnist and Saudi critic Jamal Khashoggi. Khashoggi was killed in late 2018 inside the Saudi consulate in Turkey. He was living in exile in the US as Prince Mohammed Bin Salman oversaw a crackdown of all critics of Kingdom's war in Yemen.
RBI releases KV Kamath Committee report
KV Kamath-led Committee report, submitted on September 4, was released by the central bank. It had recommended financial parameters and the financial ratios of 26 sectors to be factored in the resolution plans. The recommendations by this committee have been broadly accepted by the RBI.
Month: Current Affairs - September, 2020
Category: Today's News Headlines
Latest E-Books