Current Affairs : September 3, 2011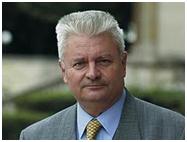 New peacekeeping operation head appointed by the UN

Herve Ladsous appointed new chief of United Nations peacekeeping operations. 

Ladsous replaces Alain Le Roy.

Ladsous will be in charge of some 1,20,000 peacekeepers

Ladsous will monitors more than $7-billion budget for missions in Haiti, South Sudan, the Democratic Republic of Congo, many other parts around the world. 

Significant changes in Kerala sex-ratio

The sex ratio in Kerala where women outnumber men is declining fast in 0-6 age group.


In Kerala the total number of children is less than its elderly population. 


The number of children below 6 years has declined by almost 2% in Kerala, during the last 10 years

As per Census 2011, there are only 959 girls for 1,000 boys up to the age of 6 which is contrary to what it was a decade ago.

Boys are more in number compared to girls in the 10-14 age group.

It noted sharp decline in the population growth rate state and it is negative in Pathanamthitta district. Kerala is witnessing this phenomenon for the first time. 

Large scale migration to other countries & preference for male child are being considered as its possible reasons

Long life expectancy and declining birth rate can lead to negative population growth in Kerala similar to Europe or Japan

Kalyan K.Chaudhuri, Veteran Journalist & Former President of Indian Journalist's Association, passed away

Veteran journalist Kalyan K. Chaudhuri passed away


Mr.Chaudhuri was a Special Correspondent for Frontline magazine


He focused primarily on political developments in the eastern region.


In 1988 he was president of the Indian Journalists' Association.

Anil Kumar Chaudhary appointed as Director of Finance ,Steel Authority of India (SAIL)

Steel Authority of India (SAIL) appointed Anil Kumar Chaudhary as its director, finance.


Mr.Kumar succeeded Soiles Bhattacharya


Priorto this he served as the Executive Director (Finance & Accounts) at SAIL's Bokaro Steel Plant


Dinesh Kumar Likhi who was SAIL's general manager (Business Planning) appointed as director (Production & Marketing) of Mishra Dhatu Nigam Ltd which is also a public sector undertaking.
Month: Current Affairs - September, 2011
Topics: Anil • Chaudhary • Foreign relations of France • Hervé Ladsous • Humans • India • Kerala • Steel Authority of India
Latest E-Books