Current Affairs – January 18, 2021 [Today's News Headlines]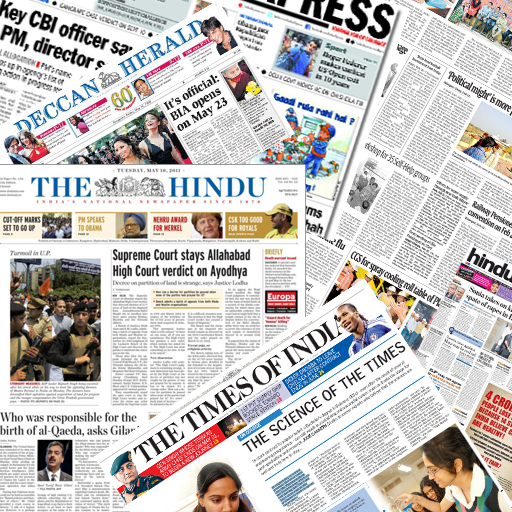 Here are Today's News Headlines by GK Today for January 18, 2021
India
Himachal Pradesh: India's first voter votes in panchayat elections
India's first voter Shyam Saran Negi (103) voted in the panchayat elections in Kinnaur district of Himachal Pradesh on January 17, 2021. Believed to the first voter in the 1952 General Election, Negi was born on July 1, 1917 and retired as a schoolteacher.
Classical musician Ustad Ghulam Mustafa Khan (89) dies
Legendary Indian classical musician Ustad Ghulam Mustafa Khan died in Mumbai on January 17, 2021 at the age of 89. He was awarded the Padma Shri in 1991, followed by Padma Bhusan in 2006 and Padma Vibhushan in 2018. In 2003 he was awarded the Sangeet Natak Akademi award.
Union Education Minister honoured by Canada's Hindi Writers Guild
Union Education Minister Ramesh Pokhriyal 'Nishank' was honoured by the Hindi Writers Guild, Canada for his literary work on January 16, 2021. Nishank was conferred with the "Sahitya Gaurav Samman" through a virtual programme. India's High Commissioner in Canada Ajay Bisaria was also present on the occasion.
Karnataka: Union Home Minister inaugurates farmer-friendly projects in Bagalkot
Union Home Minister Amit Shah on January 17, 2021 inaugurated and laid the foundation stone of various farmer-friendly projects in Bagalkot, Karnataka.
Kerala: India's first 'Labour Movement Museum' to be set up in Alappuzha
The country's first Labour Movement Museum, showcasing the history of world labour movement, would be launched in Alappuzha, Kerala. The museum will feature a huge repository of documents and exhibits that shaped the labour movements across the continents, state Tourism department said on January 17, 2021.
Economy & Corporate
Pm flags off 8 trains to boost connectivity to Statue of Unity at Kevadia, Gujarat
Prime Minister Narendra Modi on January 17, 2021 flagged off eight trains connecting different parts of the country to Kevadia in Gujarat, via video conferencing. Kevadia is famous for world's tallest statue, the Statue of Unity of Sardar Vallabhbhai Patel, which Modi inaugurated in October 2018. These trains will connect Kevadia to Varanasi, Dadar, Ahmedabad, Hazrat Nizamuddin, Rewa, Chennai and Pratapnagar. The Ahmedabad-Kevadia Jan Shatabdi Express, one of the eight trains, has been equipped with the 'Vista-dome tourist coach' which offers large viewing areas with rooftop glasses and seats for passengers.
World
Boris Johnson invites PM Modi to UK for G7 summit in June
UK Prime Minister Boris Johnson has invited his Indian counterpart Narendra Modi for the G7 summit on January 17, 2021 for the high-level meeting to be presided over by Britain in Cornwall between June 11 and 13. India was chosen alongside South Korea and Australia as guest countries of the multilateral summit. The Group of Seven (G7) comprises the UK, Canada, France, Germany, Italy, Japan and the US.
Norway: 29 elderly die after receiving Pfizer-BioNTech SE vaccine for Covid-19
Norway expressed increasing concern about the safety of the Pfizer-BioNTech SE vaccine for Covid-19 on elderly people with serious underlying health conditions after raising an estimate of the number who died after receiving inoculations to 29.
Unidentified gunmen kill two women judges in Afghan capital
Gunmen fired on a car in northern Kabul on January 17, 2021, killing two women judges who worked for Afghanistan's high court.
Sports
Sports Ministry to name all new, upgraded SAI facilities after sportspersons
The Sports Ministry on January 17, 2021 said it has decided to name all the upcoming and upgraded facilities of the Sports Authority of India (SAI) after renowned athletes who have brought accolades for the country.
Month: Current Affairs - January, 2021
Category: Today's News Headlines
Topics: Current Affairs Headlines • Current Affairs: News Headlines • Headlines • Latest News Headlines • News Headlines • Top Headlines
Latest E-Books