Current Affairs – January 17, 2021 [Today's News Headlines]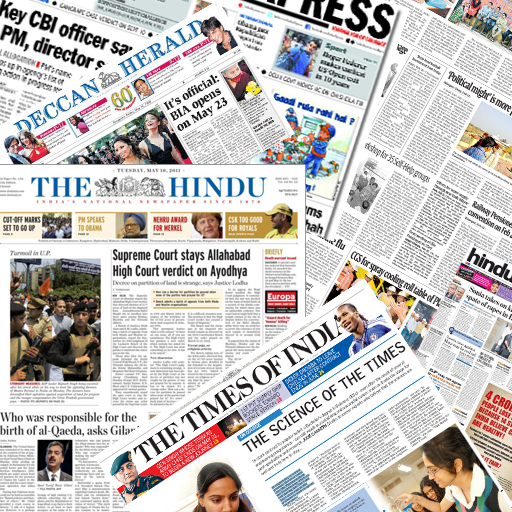 Here are Today's News Headlines by GK Today for January 17, 2021
India
Covid-19: Over 1.91 lakh beneficiaries vaccinated across country on day one
Government on January 16, 2021 said that more than 1.91 lakh beneficiaries have been vaccinated, on day one, of the massive nationwide vaccination drive against Covid-19.  No case of post-vaccination hospitalisation has been reported so far.
Panchayati Raj Ministry wins SKOCH Challenger Award
The Ministry of Panchayati Raj won the SKOCH Challenger Award under "Transparency in Governance" category for IT-led initiatives and transformational reforms leading to outcome-based performance improvement, better transparency and strengthening of the e-Governance in Panchayati Raj Institutions (PRIs) across the country.
51st IFFI: Biswajit Chatterjee conferred Indian Personality of the Year Award
The 51st edition of the International Film Festival of India (IFFI), Goa has conferred Biswajit Chatterjee, veteran actor, producer, director and singer of Hindi and Bengali cinema, with the Indian Personality of the Year Award.
Karnataka: Foundation stone for RAF unit laid in Shivamogga district
Home Minister Amit Shah on January 16, 2021 laid the foundation stone for establishing a unit of the Rapid Action Force (RAF) at Bhadravati in Shivamogga district of Karnataka. The RAF, the specialised wing of the Central Reserve Police Force, will be the first battalion of its kind in the State. The unit at Bhadravati will cater to the needs of 39 districts spread over Karnataka, Kerala, and Goa. The RAF is specialised in handling riots and other major law and order situations.
Karnataka: Anti-cow slaughter Ordinance comes into effect
The Karnataka Prevention of Slaughter and Preservation of Cattle Ordinance, 2020, to ban slaughter of cattle, will come into effect from January 18. The State government issued a notification to this effect on January 16. The Ordinance bans slaughter of cows, bulls, and bullocks of all ages, besides he or she buffaloes aged below 13.
President donates Rs. 5,00,100 for Ram temple construction in Ayodhya
The trust set up to oversee the construction of a Ram Mandir in Ayodhya started a nationwide drive on January 15, 2021 for collecting funds, with President Ram Nath Kovind making the first contribution. Kovind, along with his family, donated a cheque for Rs. 5,00,100 to a delegation of the Vishwa Hindu Parishad (VHP) and the Shri Ram Janmabhoomi Teerth Kshetra at the Rashtrapati Bhavan in Delhi.
Economy & Corporate
PM announces setting up of Rs 1,000-crore 'Startup India Seed Fund'
Prime Minister Narendra Modi on January 16, 2021 announced a seed fund worth Rs 1,000 crore for startups to provide them with initial capital to start and grow their business. Modi made this announcement in his address to the BIMSTEC countries at the 2-day 'Prarambh: Startup India International Summit', organised by the Department for Promotion of Industry and Internal Trade (DPIIT).
PCRA launches SAKSHAM campaign to spread awareness about green energy
The Petroleum Conservation Research Association (PCRA) of the Petroleum and Natural Gas Ministry on January 16, 2021 launched month-long mass awareness campaign 'SAKSHAM' to spread awareness about green and clean energy. The pan-India campaign will focus on adoption of cleaner fuels.
World
India has the largest diaspora population in the world at 18 million: UN
India has the largest diaspora population in the world with 18 million people from the country living outside their homeland in 2020, according to a report by the United Nations, which says the United Arab Emirates (3.5 million), the US (2.7 million) and Saudi Arabia (2.5 million) host the largest number of migrants from India. The report titled 'International Migration 2020 Highlights' was released by the Population Division of the UN Department of Economic and Social Affairs (UN DESA) released on January 15, 2021.
After U.S., Russia pulls out of Open Skies treaty
Russia announced on January 15, 2021 it was pulling out of the Open Skies treaty, saying that the pact, which allows unarmed surveillance flights over member countries, had been seriously compromised by the withdrawal of the United States. The US left the Open Skies arms control and verification treaty in November, accusing Russia of violating it.
Russia withdrawing 300 military instructors from Central African Republic
Russia has informed the United Nations that it is sending home 300 military instructors it sent to the Central African Republic to help train its army, which was facing an offensive by rebel groups. The rebels are protesting the reelection on Dec. 27 of President Faustin-Archange Touadera.
Netherlands: Govt. of PM Mark Rutte resigns over child welfare scandal
Mark Rutte, Prime Minister of Netherlands, and his entire Cabinet resigned on January 15, 2021 to take political responsibility for a scandal involving investigations into child welfare payments that wrongly labelled thousands of parents as fraudsters.
Fiji wins presidency of UN Human Rights Council
The UN Human Rights Council elected Fiji's Ambassador as its 2021 President in an unprecedented secret ballot after a diplomatic stand-off blocked the usual consensus decision. Fiji's Ambassador in Geneva, Nazhat Shameem Khan, who served as the council's Vice-President in 2020, won with 29 out of 47 votes.
WhatsApp delays new privacy policy by 3 months
WhatsApp announced delaying by three months (till May 15) the implementation of a new privacy policy that has faced massive backlash with tens of millions of its users moving from the platform to rivals like Signal and Telegram. The policy change was originally scheduled to come into effect on February 8.
Uganda: Yoweri Museveni re-elected President
Uganda's Electoral Commission said on January 16, 2021 that President Yoweri Museveni won a sixth five-year term, extending his rule to four decades. The Electoral Commission said Museveni received 58% of votes while top opposition challenger Bobi Wine got 34%. Voter turnout was 52%. The vote followed the East African country's worst pre-election violence since the 76-year-old Mr. Museveni took office in 1986.
Tintin comic book art by Herge breaks auction record at $3.1 million
A Tintin drawing by the Belgian artist Herge whose real name was Georges Remi, sold on January 14, 2021 in Paris for 2.6 million euros (USD 3.1 million), breaking the record for the most expensive comic book art in history. The 1936 work in Chinese ink, gouache and watercolour was destined as a cover for "The Blue Lotus," the fifth volume of the adventures of Tintin, a young reporter created by Herge.
Sports
Olympic women's 100m hurdles champion suspended for doping violation
Olympic women's 100m hurdles champion Brianna McNeal has been provisionally suspended for doping violations, the Athletics Integrity Unit (AIU) announced on January 15, 2021. The 29-year-old American, who claimed Olympic gold in Rio de Janeiro in 2016 and also won World gold in Moscow in 2013, was charged with "tampering" with part of a doping control, AIU said.
Month: Current Affairs - January, 2021
Category: Today's News Headlines
Topics: Current Affairs Headlines • Current Affairs: News Headlines • Headlines • Latest News Headlines • News Headlines • Top Headlines
Latest E-Books