Current Affairs – August 28, 2020 [Morning Headlines]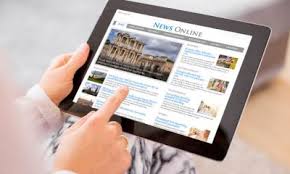 Here are the Current Affairs Morning Headlines of August 28, 2020 by GKToday:
Doing Business Report put on hold amid data irregularities
The World Bank has paused the publication of its Doing Business report to look into the data collection irregularities. Doing Business Report is an annual study that ranks countries' business and investment climates. In the 2019 Ease of Doing Business Index, India ranked 63 among the 190 countries.
Russia to deliver first batch of S-400 by end of 2021
Russia stated that the first regiment of S-400 anti-air system would be delivered to India by the end of 2021. Five regiments were ordered by India. The weapon system is designed to take down targets at a range of over 400km.
India to purchase two more Phalcon AWACS from Israel
Under $1 billion deal, India plans to acquire two additional 'Phalcon' airborne warning and control system (AWACS) aircraft from Israel. This deal was derailed numerous times due to the high costs. The new Phalcon AWACS are to be inducted by IAF in three to four years.
The Acquisition and Cross-Servicing Agreement (ACSA) or the Mutual Logistics Services Pact, which is to be signed during this year's annual summit between Modi and Abe, is to provide Indian Navy access to Japanese military base in Djibouti and the Japanese Navy access to Andaman and Nicobar Islands.
India's Defence, Foreign ministers to visit Russia for SCO
Defence Minister Rajnath Singh and External Affairs Minister S Jaishankar are to indulge in back-to-back visits to Russia to attend meetings of Shanghai Cooperation Organisation. This is expected to bring them face to face with their Chinese counterparts amid standoff at the northern border.
Centre to increase funding for border road development projects
The funding for border road development projects has been hiked by the Indian government amid the on-going stand-off at the Eastern Ladakh sector. Land allocation for maintenance of border roads are also be increased. These measures are to boost infrastructure in frontier areas.
SC calls for revisiting of 2004 verdict on sub-classification of SC/ST
The apex court ruled that its 2004 verdict, which held that states do not have the power to further sub-classify the SC/ST for granting quota, needs a revisit by a bench of 7 or more judges.
Month: Current Affairs - August, 2020
Category: Today's News Headlines
Latest E-Books