Core sector growth slows to 4.1% in March 2018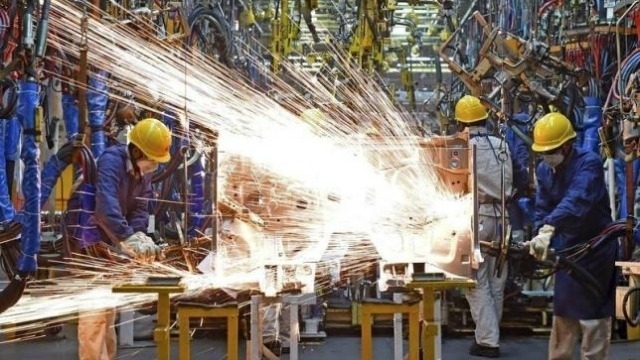 According to index of eight core industries released by Ministry of Commerce and Industry, core sector growth in March 2018 slowed to 4.1%, a three-month low due to weak performance in six sectors. These sectors are coal, crude oil, natural gas, refinery products, steel and electricity. Cumulatively, the eight core sectors grew 4.2% in 2017-18. The growth was 4.8% in the previous fiscal. The previous low was 3.8% in December 2017.
Breakaway of March Performance
Core industries
Core industries can be defined as main industry of the economy. In most countries, there is particular industry that seems to be backbone of all other industries and it qualifies to be the core industry.In India, there are eight core sectors comprising of coal, crude oil, natural gas, petroleum refinery products, fertilisers, steel, cement and electricity. The eight infrastructure sectors, constitute 40.27% of the total index of industrial production (IIP).
Revised weightage in core sectors: Petroleum Refinery production (weight: 28.04%), Electricity generation (19.85%), Steel production (17.92%), Coal production (10.33%), Crude Oil production (8.98%), Natural Gas production (6.88%), Cement production (5.37%), Fertilizers production (2.63%).
Month: Current Affairs - May, 2018
Topics: Business • Economy • Index of Eight Core Industries • Ministry of Commerce and Industry
Latest E-Books