Code Red Warning in Delhi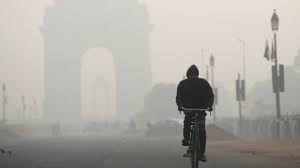 The IMD (India Meteorological Department) on December 29, 2019 issued code red warning for Delhi, Haryana and the neighbouring states. The maximum temperature reached -13 degree Celsius in the capital.
Colour Coded weather warning of IMD
The color-coded warning is issued by the IMD operating in New Delhi under Ministry of Earth Sciences. The objective of the system is to alert the citizens ahead of hazardous weather events. The warnings and color codes are updated in the IMD websites thrice every day.
There are four color codes issued to indicate the level of warning. They are red, amber, yellow and Green.
RED-Take Action
The red code says take action. It is announced during extreme bad weather events. It also says that there are possibilities of power disruption, widespread damage and risks to life. It cautions people to avoid dangerous areas and also instructs them to follow the advices of local authorities and emergency services.
AMBER-Be Prepared
According to Amber alert there is possibility of extreme bad weather and possible risks to life and property damages. People have to be prepared and protect themselves from impacts of severe weather-based forecast.
YELLOW-Be Updated
The yellow alert warns people about possible disruptions in day-to-day activities. It also says that there are possibilities for travel delays. Yellow alert is an indication for the weather to get worsen in few days.
GREEN-No Action
Green is normalcy. There are no actions required and no possible severe weather concerns.
Topics: Cold • colour coded weather warning • IMD • Severe weather • Temperature • Weather • Weather forecasting
Latest E-Books