Cabinet approves promulgation of ordinance to amend Insolvency & Bankruptcy Code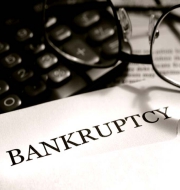 Union Cabinet has proposal to promulgate an ordinance under Article 123 of Constitution to make certain amendments in the Insolvency and Bankruptcy Code (IBC).
The ordinance is likely to be tabled during winter session of Parliament with view to getting its approval soon. The President's nod for the ordinance is expected shortly.
Key Facts
The amendments seeks to strengthen IBC by explicitly preventing certain persons — including wilful defaulters, those who have indulged in fraudulent transactions, disqualified directors as well as promoters whose account is classified as non-performing assets (NPA) beyond prescribed duration from regaining control of defaulting company through  backdoor in the garb of a resolution applicant.
These amendments were proposed because in initial phase of Corporate Insolvency Resolution Process (CIRP) under IBC, a number of cases are likely to have long pending default requiring deep haircut for the creditors.  This decision also after Insolvency and Bankruptcy Board of India (IBBI) amended its CIRP Regulations to ensure that as part of due diligence, prior to approval of a 'Resolution Plan', the antecedents, credit worthiness and credibility of Resolution Applicant, including promoters, are taken into account by Committee of Creditors (CoC).
Insolvency and Bankruptcy Code (IBC)
The IBC provides for market-determined and time-bound insolvency resolution process. It provides for effective and robust legal framework for time-bound insolvency resolution to release assets locked up in NPA and promote maximisation of value of assets, failing which, under-utilised resources of unviable business are released through liquidation.
Month: Current Affairs - November, 2017
Topics: Banking • Bills and Amendments • Business • Cabinet Decisions • Economy • Insolvency and Bankruptcy Code • National • Ordinance
Latest E-Books