Bihar Assembly passes Bihar Prohibition and Excise (Amendment) Bill, 2018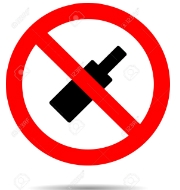 Bihar state assembly has passed Bihar Prohibition and Excise (Amendment) Bill, 2018 with 16 amendments to dilute some of stringent provisions in Bihar Prohibition and Excise Act, 2016. The prohibition law was enforced in the state April 2016, banning manufacture, sale or consumption of liquor.
Major changes
No mandatory jail term for first-time offence in case of consumption of liquor. If found drunk or drinking for first time, person will have to pay fine of Rs. 50,000 or serve 3 month jail term. But for subsequent offence person can get jail term of one-five years and fine of Rs 1 lakh. Habitual drinker will be no longer externed from his district for two-six months.
The Bill scraps provision allowing arrest of all adult members of family in case one of them is found to be drinking or storing liquor in the house. Henceforth, no house or vehicle will be confiscated from where liquor is seized. But shops, land, hotels, buildings, restaurants can be seized in case they are found to be storing liquor.
The Bill also watered down penal provision for first-time offenders who store, manufacture or sell liquor from 10-year jail term and Rs 10 lakh fine to 5 year jail term and Rs 1 lakh fine. It also scraps fine on entire community in case liquor is found to be frequently manufactured and sold in particular area. Henceforth only offenders will be booked. The Bill does not give relaxation in case of bootleggers.
Month: Current Affairs - July, 2018
Topics: Bihar • Bihar assembly • Bihar Prohibition and Excise (Amendment) Bill • Liquor Ban • States
Latest E-Books