Banks Liable for Unauthorised Withdrawals: Kerala High Court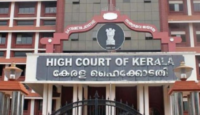 The Kerala High Court has said that banks cannot be absolved from the liability to the loss caused to a customer on account of unauthorised withdrawals made from his/her account, merely on the ground that the customer did not respond promptly to the SMS alert given by the bank.
Observations made by the Kerala High Court
The following observations were made by the Kerala High Court while hearing the appeal filed by the State Bank of India, challenging an order of a sub-court, Pala, allowing the plea of an NRI for the realisation of ₹2.40 lakh lost through unauthorised withdrawal by fraudsters in Brazil:
A bank has a duty to its customers to take necessary steps to prevent unauthorised withdrawals from their accounts.
Hence if a customer suffered a loss on account of transactions not authorised by him, the bank was liable to the customer for the loss.
It is the obligation of banks to create a safe electronic banking environment to combat all forms of malicious conduct, which result in the loss to their customers.
The court noted that if a customer suffered a loss in connection with transactions made by fraudsters, it had to be presumed that it was on account of the failure of the bank to put in place a system which prevented such withdrawals, and the bank was, therefore, liable for the loss caused to the customer.
The court held that if there exists a specific term in the contract between a bank and its customer to the effect that the bank would be exonerated from the liability in connection with any unauthorised transaction if the customer did not respond to the SMS alerts, such notifications cannot be the basis for determining the liability of the customer.
The argument of the SBI was that since the loss caused to the customer was not due to any action or inaction on the part of the bank, even if the withdrawals were made fraudulently by third-parties without the knowledge of the plaintiff, the bank was not liable for the same and the customer should have set the criminal law in motion in the foreign country for redressal of his grievance.
Month: Current Affairs - February, 2019
Topics: Banks • Kerala High Court • State Bank of India • Unauthorised withdrawal
Latest E-Books