Adultery: Supreme Court declares Section 497 of IPC unconstitutional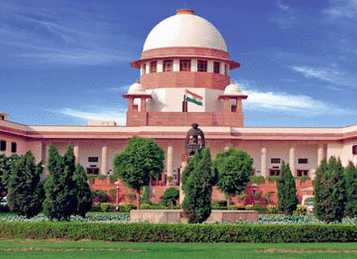 Supreme Court has unanimously struck down Section 497 of Indian Penal Code (IPC) 1860 that makes adultery punishable offence for men. The judgment was given by five-judge bench of the Supreme Court including Chief Justice of India Dipak Misra on petition filed by non-resident Keralite  Joseph Shine. Justice Indu Malhotra was lone woman judge on this bench.
Section 497 of IPC
Adultery: It says that whoever has sexual intercourse with person who is and whom he knows or has reason to believe to be wife of another man, without consent or connivance of that man, such sexual intercourse not amounting to offence of rape, is guilty of  offence of adultery. Such person shall be punished with imprisonment of either description for term which may extend to five years or with fine, or with both.
In such case the wife shall not be punishable as an abettor. Moreover, according to earlier Delhi High Court in case of Brij Lal Bishnoi v/s State (1996) only sexual intercourse with married woman will be considered adultery. Sexual relations with widow, sex worker or an unmarried woman would not attract this section. Section 497 did not confer any right on women to prosecute adulterous husband or woman with whom husband has indulged in sexual intercourse with. The husband solely has been permitted to prosecute adulterer.
SC Judgment
158-year-old Section 497 of IPC is unconstitutional and fell foul of Article 21 (Right to life and personal liberty) and Article 14 (Right to equality). It also declared Section 198(1) and 198(2) of Code of Criminal Procedure (CrPC), 1974 which allows husband to bring charges against man with whom his wife committed adultery, unconstitutional.
The apex court held that adultery could be ground for civil issues, including dissolution of marriage, but it could not be criminal offence. It also stated that husband is not the master of wife or wife is not chattel of husband and legal sovereignty of one sex over other sex is wrong.
Section 497 of IPC was manifestly arbitrary and offends the dignity of women and is violative of rights to equality and equal opportunity to women. The apex court held that if any aggrieved spouse ended her life because of her partner's adulterous relation, it could be treated as abetment to suicide if evidence was produced,
Section 497 also deprived a woman of her privacy and was clear violation of fundamental rights granted in Constitution and there was no justification for the continuation of provision. It was also violative of rights to equality and equal opportunity to women.
Month: Current Affairs - September, 2018
Topics: Adultery • National • Section 497 • Supreme court • unconstitutional
Latest E-Books