17th meeting of FSDC held in New Delhi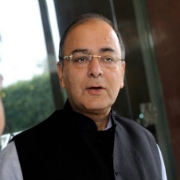 The seventeenth Meeting of the Financial Stability and Development Council (FSDC) was held in New Delhi under the Chairmanship of the Union Minister of Finance Arun Jaitley.
The meeting was attended by RBI Governor Dr. Urjit R. Patel, SEBI chairman, IRDAI Chairman along with heads and other senior officers of the Government and financial sector regulators.
Key Highlights of Meeting
Macro-economic stability: FSDC held that India has macro-economic stability on the back of improvements in its macro-economic fundamentals, structural reforms, action taken to address the Twin Balance Sheet (TBS) challenge, extraordinary financial market confidence and long-term positive consequences of demonetization.
Challenges facing the Indian economy: It also discussed the issues and challenges facing the Indian economy and members agreed on the need to keep constant vigil and be prepared of managing any external and internal vulnerabilities.
Progress of Financial Sector Assessment Program for India: It is jointly conducted by the International Monetary Fund (IMF) and the World Bank. It directed that the assessment report should be finalized by end of this calendar year.
CERT-Fin and FDMC: It took note of the developments and progress made in setting up of Computer Emergency Response Team in the Financial Sector (CERT-Fin) and Financial Data Management Centre. It also discussed measures for time bound implementation of the institution building initiative.
Central KYC Registry (CKYCR) system: It also discussed on the CKYCR system and took note of the initiatives taken in this regard by the members and discussed the issues in respect of its operationalization.
Regulation of CRAs: It also deliberated on strengthening the regulation of Credit Rating Agencies (CRAs).
About Financial Stability and Development Council (FSDC)
FSDC is super regulatory body for regulating financial sector which is a vital for bringing healthy and efficient financial system in the economy. The idea to create it was first mooted by the Raghuram Rajan Committee on Financial Sector Reforms in 2008.
The FSDC envisages to strengthen and institutionalise mechanism of (i) maintaining financial stability, (ii) Financial sector development, (iii) inter-regulatory coordination along with monitoring macro-prudential regulation of economy.
Composition of FSDC: The Union Finance Minister is its chairman. Besides, heads of the financial sector regulatory authorities (i.e, RBI, SEBI, IRDA, PFRDA), Finance Secretary and/or Secretary, Department of Economic Affairs (Union Finance Ministry), Secretary, Department of Financial Services, and Chief Economic Adviser are its members
Two Core functions: (i) Act as an apex level forum to strengthen and institutionalize the mechanism for maintaining financial stability. (ii) Enhance inter-regulatory coordination and promoting financial sector development in the country.
Other functions: (i) Focus on financial literacy and financial inclusion. (ii) Monitor macro-prudential supervision of the economy. (iii) Assess the functioning of the large financial conglomerates.
Month: Current Affairs - August, 2017
Topics: Banking • Business • Economy • Financial Sector • FSDC • National
Latest E-Books