15 NRIs awarded Pravasi Bharatiya Samman 2015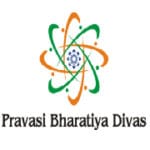 Pravasi Bharatiya Samman 2015 has been awarded to 15 prominent non-resident Indians (NRI's) on the concluding day of 13th Pravasi Bharatiya Diwas.
They have been conferred with award for their contribution in various fields. The awards were presented by Vice-President Hamid Ansari at Mahatma Mandir in Gandhinagar, Gujarat.
Recipients of awards are 
Satyanarayan Nadella- CEO of tech giant Microsoft.
Donald Rabindernauth Ramaotar- He is President of Guyana and awarded for his work for the Indian diaspora in Guyana.
Mala Mehta- For her contribution to Hindi language. She is founder of Indo- Australian Bal Bharatiya Vidyalaya in Thornleigh suburb in Sydney. Since its establishment, she has been pursuing the growth of Hindi in Australia.
Rajaram Sanjaya- He is India-born Mexican scientist. He is winner of the '2014 World Food Prize' for developing 480 wheat varieties that have been released in 51 countries.
Kanwaljit Singh Bakhshi- He is Member of Parliament (MP) from New Zealand. He is also known for work he had done for the Indian diaspora in New Zealand.
Essop Goolam Pahad- He is a South African politician. He was Minister in the Presidency from 1999 to September 2008 in South Africa.
Mahendra Nanji Mehta- Uganda-based businessman of Indian origin.
Professor Nathuram Poori -He is founder of Purico Group are also chosen for their contribution to Indian diaspora.
Lord Raj Lumba- He is a philanthropist and founder of clothing company Rinku Group. He is a Liberal Democrat member of the House of Lords, United Kingdom.
Kamlesh Lulla- He is chief scientist for Earth observation in the Human Exploration Science Office at the Johnson Space Centre at NASA. He has named for the award for his exceptional service to the space science.
Nandini Tandon- She has been given this award for her work in life sciences and Healthcare and IT in USA and India along with other emerging markets.
Rajmal Parakh
Duraikannu Karunakaran
Shah Bharatkumar Jayantilal
Ashraf Palarkunnummal
About Pravasi Bharatiya Samman
It is the highest honour conferred on overseas Indians. As a part of the Pravasi Bharatiya Divas (PBD), this award is conferred by the President of India on
Non-Resident Indian, Person of Indian Origin (PIO) or
An organization or institution established and run by the Non-Resident Indians or Persons of Indian Origin.
This award carries a bilingual Sanad (certificate) under the hand and the seal of the President. In addition, it includes a citation, a gold medallion and a miniature of the medallion in the form of a lapel pin.
About Pravasi Bhartiya Divas
Pravasi Bhartiya Divas is a programme organized by Ministry of Overseas Indian Affairs to foster greater interaction between the Indian Diaspora and Indian government. It provides the Diaspora a platform to put forth their issues and grievances before the government. At the same time, the government also uses this occasion to showcase opportunities for investment in India to the expatriate community.
Started in 2003 by the then NDA Government, it is held every year for 3 days between Jan 7-9.
Mahatma Gandhi had returned from South Africa to India on Jan 9th in 1915, this event inspires the dates of this programme.
Category: Awards, Persons & Places in News
Topics: 13th Pravasi Bharatiya Diwas • Current Affairs 2016 • Pravasi Bharatiya Samman 2015 • Satyanarayan Nadella • Shah Bharatkumar Jayantilal
Latest E-Books