Certificate of Deposit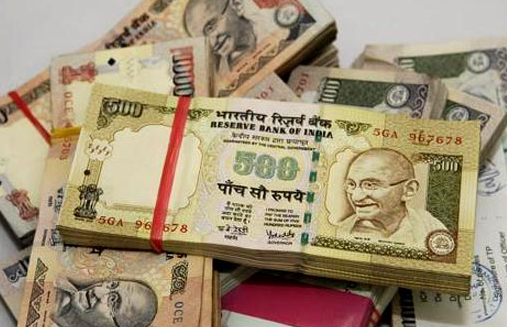 Certificate of Deposit (CD) refers to a money market instrument, which is negotiable and equivalent to a promissory note. It is either issued in demat form or in the form of a usance promissory note. This instruments is issue in lieu of the funds deposited at a bank for a specified time period.
Who can Issue a Certificate of Deposit?
A Certificate of Deposit in India can be issue by:
All scheduled commercial banks excluding Regional Rural Banks (RRBs) and Local Area Banks (LABs)
Select All India Financial Institutions permitted by RBI
A commercial bank can issue Certificate of Deposit as per its own requirements. A financial institution can issue Certificate of Deposit within a limit prescribed by RBI. A thumb rule for FI is that CD together with other instruments, viz. term money, term deposits, commercial papers and inter-corporate deposits should not exceed 100 per cent of its net-owned funds, as per the latest audited balance sheet.
Certificate of Deposit can be issued to individuals, corporations, companies, trusts, funds, associations etc. The No resident Indians are also eligible for CDs provided they don't repatriate the funds.
What is Minimum amount for Certificate of Deposit?
Minimum amount for Certificate of Deposit has been fixed at Rs. 1 Lakh, to be accepted from a single subscriber
Larger amounts have to be in the multiples of Rs. 1 Lakh.
What is tenure of Certificates of Deposits?
Certificates of Deposit are money market instruments and their maturity period is between seven days to one year for commercial banks. For Financial Institutions, the maturity is not less than a year and not more than three years.
What is Return on Certificates of Deposits?
The CDs are issued at a discount on face value. Return on them is difference between the issue value and face value.
How CDs can be transferred from one person to other?
If CD has been issued in physical form (as usance promissory notes), they can be freely transferred by endorsement and delivery.  If they have been released in Demat form, they can be transferred as per the procedure applicable to other demat securities.
Other information
There is no lock-in period for certificates of deposit
Banks/FIs cannot grant loans against CDs.
They cannot buy back their own CDs before maturity.
Banks need to maintain cash reserve ratio (CRR) and statutory liquidity ratio (SLR), on the issue price of the CDs.
What is difference between Commercial Paper and Certificates of Deposits?
CD is issued by the Commercial banks and Finance Institutions, while commercial papers are issued by corporates, primary dealers (PDs) and the All-India Financial Institutions (FIs).
CD is issued for Rs. 1 Lakh or its multiples while CP is issued  in denominations of Rs.5 lakh or multiples thereof.
Tags: Money Market Instruments • RBI