Cabinet approves establishment Strategic Petroleum Reserves at Chandikhol and Padur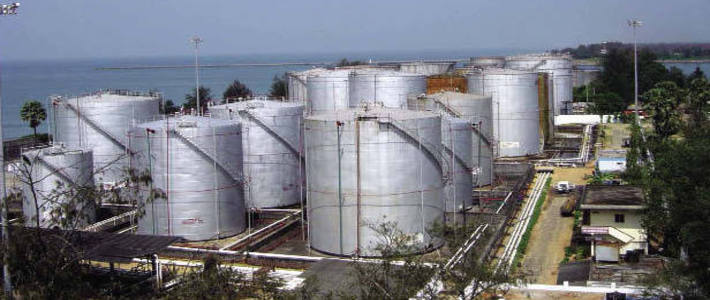 The Union Cabinet has approved establishment of additional 6.5 Million Metric Tonne (MMT) Strategic Petroleum Reserves (SPR) facilities at Chandikhol in Odisha and Padur in Karnataka. It also approved construction of dedicated SPMs (Single Point Mooring) for the two SPRs. This decision is in line with Government's announcement of setting up of two additional SPRs during 2017-18 budget.
Key Facts
The SPR facilities at Chandikhol and Padur will be underground rockcaverns. They will have capacities of 4 MMT and 2.5 MMT respectively.  These facilities will provide an additional supply of about 12 days of petroleum reserves and is expected to augment India's energy security. They will be built up project under Public Private Partnership (PPP) model to reduce budgetary support of Government of India. The terms and conditions of such PPP participation will be determined by Ministry of Petroleum and Natural Gas in consultation with Ministry of Finance after conducting road shows to elicit requirements of market, including prospective investors.
Background
Central Government under phase I of SPR programme has built three underground crude oil storage facilities (Strategic Petroleum Reserves) with total capacity of 5.33 MMT capacity at Vishakhapatnam (Andhra Pradesh, storage capacity of 1.33 million tonnes), Mangalore (Karnataka, 1.5 million tonnes) and Padur (Kerala, 2.5 million tonnes) to provide energy security of 10 days of consumption in response to external supply disruptions. They are maintained by Indian Strategic Petroleum Reserves Ltd (ISPRL), a special purpose vehicle (SPV), which is wholly owned subsidiary of Oil Industry Development Board (OIDB) under Ministry of Petroleum & Natural Gas.
Month: Current Affairs - June, 2018