Bali Jatra: Odisha's biggest trade fair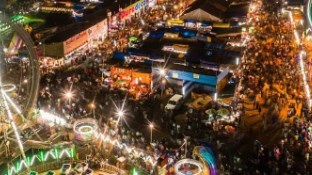 Bali Jatra, one of the biggest trade fairs of Odisha, is scheduled to begin on 12 November 2019. The trade fair will continue for 8 days and this year's Baliyatra will be jointly organized by Cuttack District Administration, Cuttack Municipal Corporation (CMC) and District Cultural Council.
About Bali Jatra
It is also known Boita Bandaṇa, which literally means 'A Voyage to Bali'. The annual festival is celebrated from day of Kartika Purnima (according to Odia Calendar), which comes around end of October and November. It is held in Cuttack city of Odisha, at Gadagadia Ghata of Mahanadi river.
In Cuttack, Bali Jatra is celebrated every year as a large open fair near Barabati Fort area with several cultural programs, different games and food stalls selling Odia delicacies.
Why Celebrated? It is celebrated to mark the day when ancient Sadhabas (Odia mariners) would set sail to distant lands of Bali, Java, Sumatra as well as Sri Lanka for trade and cultural expansion.
People of Odisha gather near banks of Mahanadi river, Brahmani river, or other river banks, ponds to float miniature toy boats, made of colored paper as a symbolic gesture of their ancestors' voyage.
Month: Current Affairs - October, 2019