Ayushman Bharat Digital Mission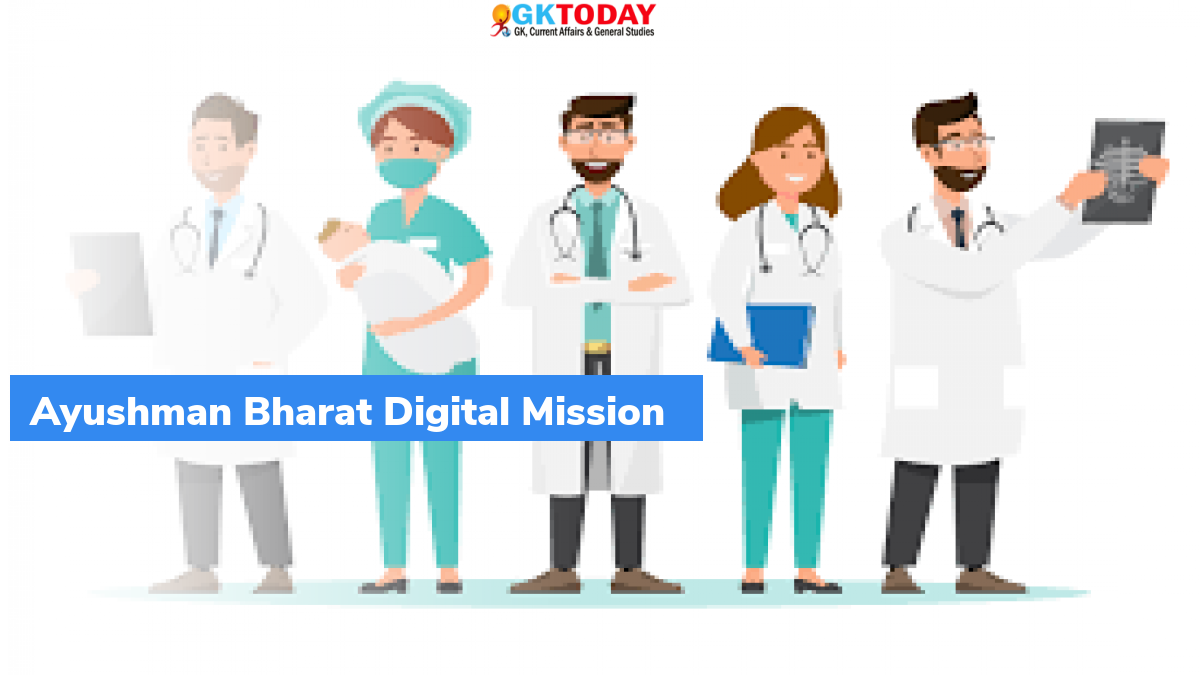 The Ayushman Bharat Digital Mission was launched in September 2021. It was launched to provide digital health ID to the Indian citizens. The mission is implemented by the National Health Authority that operates under Ministry of Health and Family Welfare.
What are the key features of Ayushman Bharat Digital Mission?
The mission provides health IDs to all the citizens. The ID will also act as the health account. It will contain details about every disease, test, doctor visits, diagnosis and medicines taken. The ID provided is free of cost.
The programme also aims to create healthcare professional registry. This allows easy electronic access to health infrastructure and medical professionals. It acts as a comprehensive repository holding information about all the health care professionals in the field of both traditional and modern system of medicines.
The health IDs are created using Aadhar or mobile number.
The beneficiary has the option of deactivating his or her ID permanently or temporarily.
What are the objectives of Ayushman Bharat Digital Mission?
The mission aims to establish a digital health system to manage the digital health data.
It also aims to manage the infrastructure required to manage exchange of data.
It establishes registries with respect to health workers, clinical establishments, drugs, health care professionals and pharmacies.
It promotes the development of health application systems that focus on achieving Sustainable Development Goals
It aims to adopt the principle of cooperative federalism
Ensure national portability in providing health services
To promote the use of clinical decision support systems
It aims to improve the effectiveness and efficiency of governance
To promote better management of health data related to medical research
To strengthen existing health information system in India
What are the benefits of Ayushman Bharat Digital Mission?
The mission allows the patients to store their medical records such as discharge summaries, diagnostic reports and prescriptions safely.
The mission provides health care services such as e – pharmacy and tele consultations
The mission provides better access of medical records to the health care professionals. This ensures timely delivery of treatment. It is possible that the patients forget their past medical details.
The patients need not carry their reports everywhere.
The Government can nudge people towards healthy lifestyle. This helps to save costs and prevent diseases.
The aggregated information in one place helps the researchers largely.
Through the mission the citizens have the choice of accessing both public and private health care.
What are the concerns against Ayushman Bharat Digital Mission?
There are possibilities that the medical data acquired under the mission shall be misused. There is no data protection bill to prevent such misuses by the evil actors of the society and the private firms. Also, there are possibilities of exclusion of citizens due to faults in the system.
Why was Ayushman Bharat Digital Mission launched?
The mission was launched to help the citizens in finding the right doctors, make the payment of consultation fee easy, seek appointment, avoid frequent visits for prescription sheets.