Assam-Arunachal Pradesh Inter-State Boundary Dispute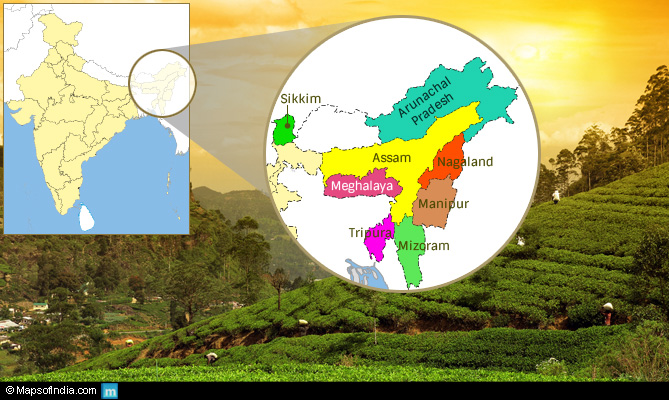 Border disputes between Indian states are not uncommon, with many long-standing disagreements between neighboring states. One such dispute is between the northeastern states of Assam and Arunachal Pradesh. It centers around the demarcation of their shared border, which spans over 800 kilometers.
Gopinath Bordoloi Sub-committee
The sub-committee headed by Gopinath Bordoloi was established in 1951 to look into the border dispute between Assam and Arunachal Pradesh. The committee was tasked with resolving the disagreement and demarcating the border. However, it was not until 1972 that Arunachal Pradesh was made a Union Territory.
High-powered tripartite committee
In April 1979, a high-powered tripartite committee was established to delineate the boundary between the two states. By 1983-84, the committee had demarcated 489 kilometers of the border. However, several disputes still remained unresolved.
Supreme Court-appointed Local Boundary Commission
In 2006, the Supreme Court appointed a Local Boundary Commission to resolve the remaining border disputes. The commission was tasked with examining the claims of both states and determining the correct boundary line. Arunachal Pradesh presented a list of 123 villages to the commission, which were the focus of the dispute.
CM-level talks and regional committees
In January 2022, Chief Minister-level talks were initiated between the two states to resolve the border dispute. Both states set up 12 regional committees to jointly verify the 123 villages. After the MoU, 34 villages have been amicably resolved, with 86 disputes remaining.
Namsai Declaration
The Namsai Declaration was signed by the two states in July 2022, which included a MoU to resolve the border dispute. According to the MoU, 60 villages will be included in Arunachal Pradesh as per the notified boundary. The timeline for finalizing the boundaries of the remaining 49 unresolved villages is six months. However, the Indian Air Force's bombing area in Dullong, which includes three partially located villages, remains a point of contention.
Tags: Arunachal Pradesh • Assam Accord • Northeast India
Month: Current Affairs – April, 2023
Category: States Current Affairs