Amendments in IT Rules, 2021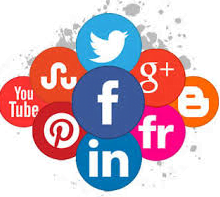 On October 28, the Central Government notified amendments to the IT Rules, 2021.
What is IT Rules, 2021?
Information Technology (Intermediary Guidelines and Digital Media Ethics Code) Rules, 2021 or IT Rules, 2021 was notified by the Ministry of Electronics and IT (MeitY). It replaces decade-old rules regulating social media intermediaries (SMI) to make them more accountable towards providing open, safe and trusted internet.
What are the key features of the IT Rules, 2021?
Grievance Appellate Committees (GACs)
The new rules pave the way for the establishment of one or more Grievance Appellate Committees (GACs) within 3 months.
These committees will enable users of social media platforms like Facebook and Twitter to get recourse to settle complaints without depending on the judiciary.
The committee will have three members. One of them will be a government officer and the other two will be independent representatives.
SMIs obligations
SMIs are mandated to ensure that their users comply with the relevant rules of the social platform. Earlier, the rules only mandated SMIs to inform their users of the "rules and regulation, privacy policy and user agreement".
The SMIs are required to make "reasonable" efforts to prevent prohibited content from being hosted in their platforms. They will be responsible for policing and moderating the content on their platform. This rule has been met with scepticism due to the subjectivity of the content's nature and magnitude of information.
SMIs are required to remove information or communication links that belong to 6 prohibited categories of content within 72 hours after the complaint is raised. This will help stop the content from becoming viral and spreading across the world.
The SMIs are required to take reasonable measures to increase accessibility to their services to make them more inclusive. This is to strengthen inclusivity of the SMI ecosystem, making it accessible to persons with disabilities and those with diverse linguistic backgrounds. The new IT rules require the platforms to make available the "rules and regulations, privacy policy and user agreement" in all languages listed in the 8th schedule of the Indian constitution.
What is the criticism of the rules?
High cost
Rights provided under the Indian Constitution, which the SMIs are mandated to protect, are subject to wide range of interpretations.
Thus, compliance cost for the SMIs is expected to increase significantly.
It could also lead to regulatory uncertainties as well.
Uncertainties regarding GAC
It is uncertain whether the user needs to approach GAC before accessing the court. This confusion arises since the press note mentions that the user is not prohibited from approaching the court directly against the order of the grievance officer. However, the final amendments of the IT rules do not have provisions related to it.
Due to this uncertainty, if the user approached the GAC and courts parallelly, it could result in conflicting decisions. This will undermine the impartiality and merit of one institution or the other.
GAC's members are appointed by the Central Government. This creates apprehension of bias in content moderation.
Furthermore, the IT rules, 2021 do not provide any explicit power to GAC to enforce its rulings.
Month: Current Affairs - October, 2022
Category: India Nation & States Current Affairs