'Active Pharmaceutical Ingredients' Report Published by TIFAC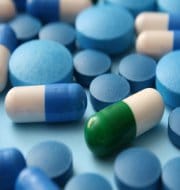 Technology Information Forecasting and Assessment Council, an autonomous organization working under the Department of Science and Technology, has released the report on the API development in India. The report titled 'Active Pharmaceutical Ingredients – Status, Issues, Technology Readiness' has focused on the need to beef up the indigenous production of the APIs in the country. The report has also pointed out the areas on which APIs can be developed on priority basis.
Going into the details of the report, it has recommended emphasization on engineering and scale aspect of technology development, need for Mission Mode Chemical Engineering, development of mega drug manufacturing clusters with common infrastructure in the country, investment in fermentation sector of large capacity and scale supporting technical and economic feasibility, attention to technologies such as hazardous reactions, flow chemistry etc.
The report has also recommended focusing on encouraging Indian companies engaged in chemical segments such as steroids, amino acids, carbohydrates, nucleosides etc for technology upgradation.
What is API?
It is known as that part of any drug that produces the intended effect of that particular medicine. Some drugs, such as combination therapies, have a number of APIs them to treat different kinds of symptoms. These are mainly done by pharmaceutical companies. The manufacturers determine the strength of API in each drug and it can vary from one brand to the other.
Pharma Sector in India
It is the third-largest in the world, in terms of the total volume and 14th largest in terms of value. China and Italy are the top two players in the pharma sector in the world. India has around 3000 drug companies and 10500 manufacturing units with a domestic turnover of Rs 1.4 lakh crores. It also exports to more than 200 countries in the world. However, due to low-profit margins and non-lucrative nature, Indian pharma players do not manufacture APIs in India and these are mainly imported from China. The TIFAC report has recommended self-reliance in this arena for the country.
Month: Current Affairs - July, 2020