Aapda Mitra Scheme: Training Manual Released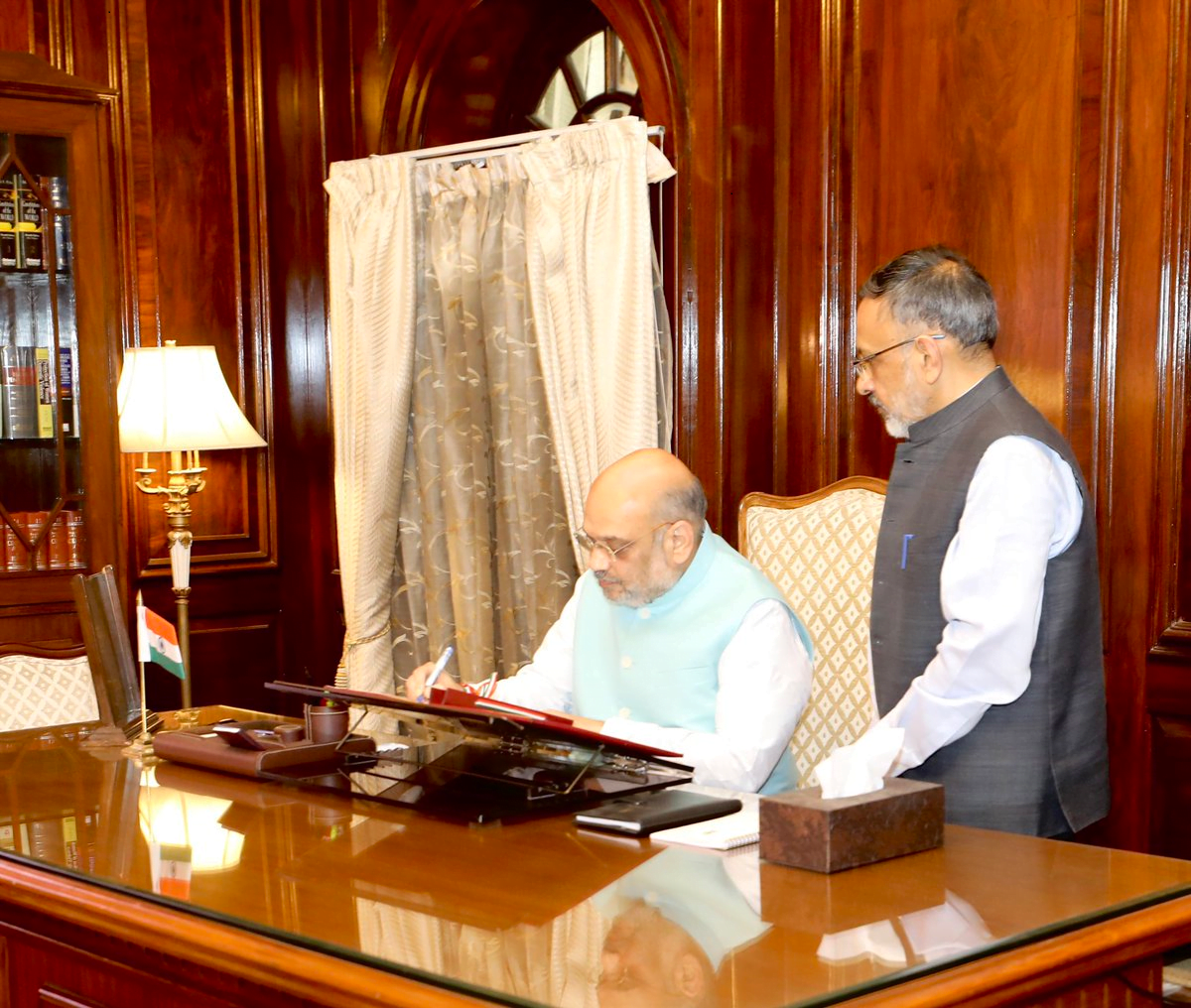 Home Minister Amit Shah released the training manual of Aapda Mitra Scheme on September 29, 2021, on the occasion of 17th foundation day celebrations of "National Disaster Management Authority (NDMA)".
Key Points
While addressing the celebrations, minister noted that, India is moving towards creating a disaster management system to ensure than not a single life is lost, no matter how severe a disaster gets.
On the occasion, he released training manual of Aapda Mitra Scheme as well as plan documents of Aapda Mitra & Common Alerting Protocol.
Foundation Day of NDMA was celebrated under the theme- 'Stopping Impact of Disaster Incidents in the Himalayan Region'.
Aapda Mitra Scheme
Aapda Mitra scheme will soon be launched in 350 districts of India by National Disaster Management Authority (NDMA). Under this scheme, more than one lakh young volunteers from 350 districts will be trained. So far, 5500 Aapda Mitra and 5500 Aapda Sakhi have been trained, who can extend help in case of disaster or natural calamity like flood in remote places. All these volunteers would get life insurance by the government.
National Disaster Management Authority (NDMA)
NDMA is an apex Body, that lay down policies for disaster management. It was established through the Disaster Management Act, which was enacted by the Government on December 25, 2005. NDMA has been tasked with framing policies, laying down guidelines & best-practices to coordinate with the State Disaster Management Authorities (SDMAs). It seeks to ensure a holistic and distributed approach towards disaster management. NDMA is headed by the Prime Minister and can have up to nine other members. There have been five other members, since 2020. Provision to have Vice Chair-Person is also there.
Month: Current Affairs - September, 2021