79 years of Quit India Movement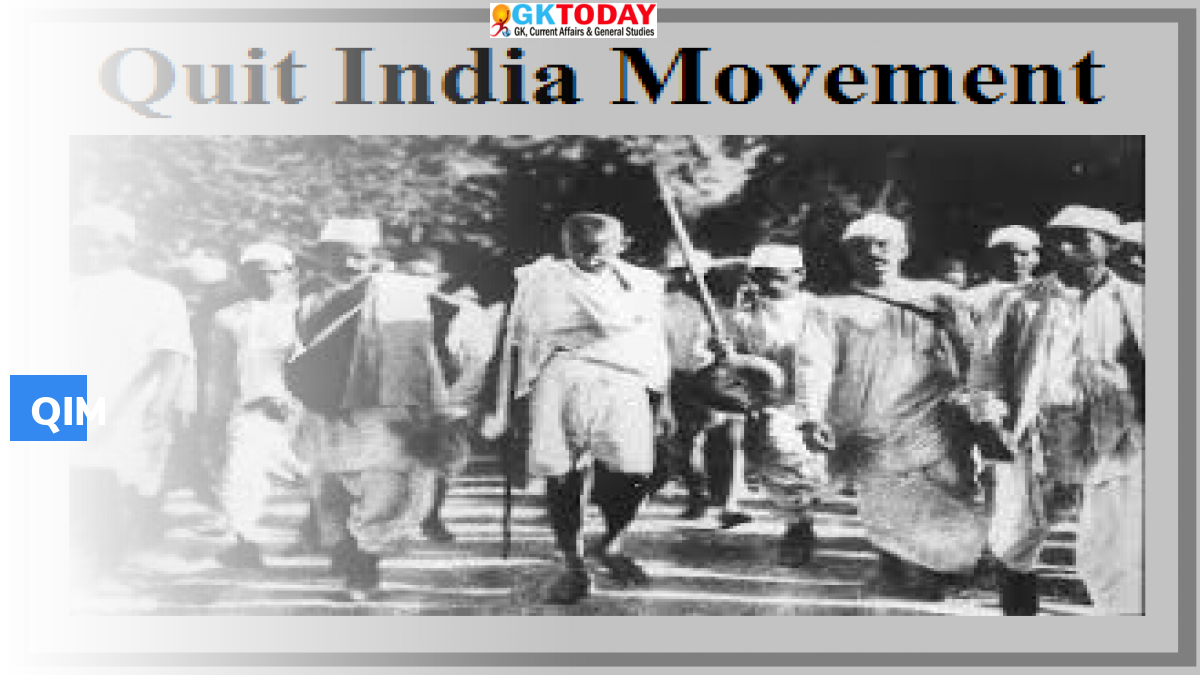 Union Minister of Culture, Tourism, and Development of North Eastern Region (DoNER) inaugurated an exhibition on August 8, 2021 to mark 79th anniversary of the 'Quit India Movement' at National Archives of India in New Delhi.
Highlights
Exhibition on the Movement has been put up at National Archives of India as a part of 'Azadi Ka Amrit Mahotsav' initiative.
About Quit India Movement
Quit India Movement is also called as the August Movement. This movement was launched on August 8, 1942 at the Bombay session of All India Congress Committee by Mahatma Gandhi. It was launched during World War II and demanded an end to British rule in India.
Background
On August 9, 1942, Mahatma Gandhi made a call to Do or Die in the Quit India speech which was delivered on August 8. This call was made after Cripps Mission failed to secure support of Indians for British war effort. Following the call, All India Congress Committee launched a mass protest and demanded "An Orderly British Withdrawal" from India. Even though British were at war, they were prepared to act. They imprisoned entire leadership of the Indian National Congress without trial after Gandhi's speech. Most of the leaders spent rest of the war in prison.
Who were supporting British?
British were having the support of Viceroy's Council, All India Muslim League, Hindu Mahasabha, Indian Imperial Police, princely states, British Indian Army, and Indian Civil Service. So, they did not support the Quit India movement. Apart from them, the movement was not supported by Indian businessmen profiting from heavy wartime spending. Students paid more attention to Subhas Chandra Bose, who was supporting the Axis Powers.
Outcome of the mass movement
Quit India campaign was effectively crushed by British. They also refused to grant immediate independence and said, it can only be granted after the war had ended.
Month: Current Affairs - August, 2021